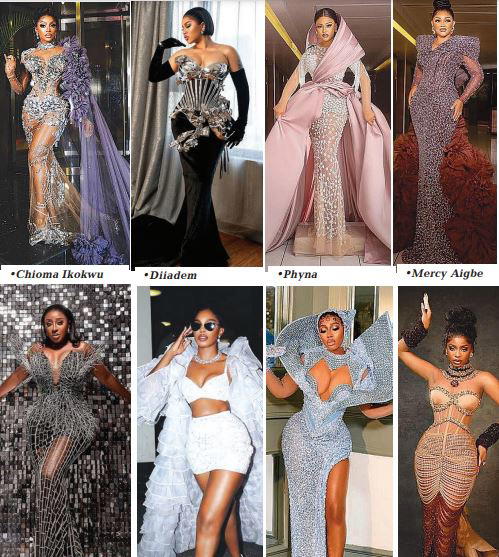 By Ayo Onikoyi
Africa Magic Viewers' Choice Awards (AMVCA), which the 9th edition was held on May 20, 2023, has been described as the African version of the American Oscars.
It was designed to celebrate the best in African movies and television series but as usual it turns out to be a fashion show where fashion houses unleash the most striking and daring ensembles from their arsenals.
It was a night of glamour and glitz and our stars brought their fashion A-game to the stage in a mesmerizing kaleidoscope of colours to make fashion statements of all sorts.