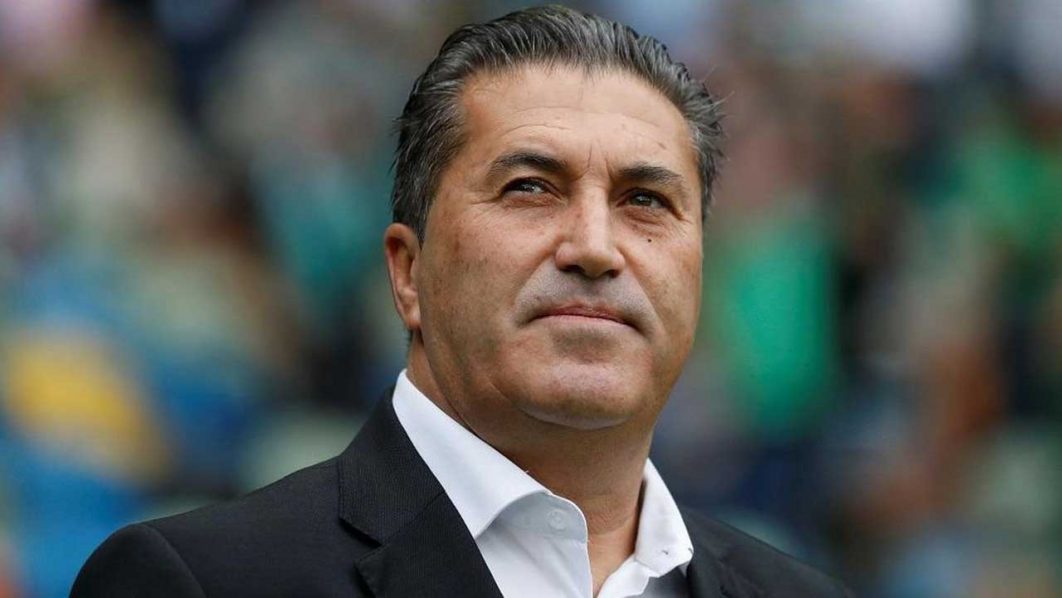 *Experts tell Gusau what to do
By Jacob Ajom
There is a tendency among public officers to maintain the policies they inherited from their predecessors, particularly, when they were aided into their new positions by their 'godfathers' who just left office. That is the dilemma Alhaji Ibrahim Gusau, President of the Nigerian Football Federation has found himself in.
Gusau, a football administrator, rode on the back of a succession scheme designed by his predecessor, Amaju Melvin Pinnick to the top of Nigeria football. Unfortunately for Gusau, Pinnick's policies leave nothing to write home about. His scorecard paints a picture of failure as he took Nigeria football to the abyss. The depth of his failure is immeasurable as he left Nigeria, once, the 'giant of African football' in shambles. Under Pinnick and Shehu Dikko, then chairman of the League Management Company (LMC), the league lost its glory and was rated 14th in Africa, the national teams – the Golden Eaglets, 5 times world champion, could not qualify for the World Cup. When they did, they suffered early elimination; the U20 team failed severally from qualifying for the FIFA U20 World Cup, the Olympic Eagles were neither in Japan 2020, nor would they be present in Paris 2024.
The Super Eagles struggled throughout his reign(they are still struggling) and were absent at the Qatar 2022 World Cup. The Super Falcons, the light of women's football in Africa, suffered numerous humiliating defeats to Cameroon, Ghana, Morocco, South Africa and lately, Zambia. The Falcons have lost their winning aura. The decline of Nigerian football has been horrendous, to say the least.
Conversely, as the Nigerian game lost its standing among the comity of football playing nations, the former NFF Supremo, Amaju continued his steady rise in the boardrooms of international football. He even acted albeit briefly as President of the Confederation of African Football, CAF. Today he is a FIFA Executive Council member, a member of the CAF Executive Committee and top member of various committees both at FIFA and CAF. Indeed, he is Chairman of CAF's flagship competition, the Africa Cup of Nations. Had he done well in the development and growth of the domestic game, perhaps, Pinnick, who was loved by many, could have won a third term. When he assumed office, following his dramatic electoral success in Warri in 2014, there was wild celebration in football circles because everyone hoped that he would usher in a new chapter in the annals of Nigeria football. Had Nigeria qualified for the Qatar 2022 World Cup he might still have been NFF President today. He blew it.
Pinnick's legacy could also be seen from the quality of coaches he hired for Nigeria. Gernot Rohr, Waldrum Randy, Salisu Yusuf, Jose Peseiro, Ladan Bosso, among others are some of the architects who unmade Nigeria football. Some of these coaches are spent forces, some have no pedigree. Are these the type of coaches Ibrahim Gusau wants to continue with? The NFF boss and his board should ask themselves why Nigerian teams have been struggling in all categories. What has happened to the glut of talents Nigeria is blessed with? Some people argue that the quality of Nigerian players has dropped but why do those who perform exceedingly well in their clubs develop cold feet when they are home to play for the national team under coach Peseiro?
Victor Osimhen is Italian Serie A's current leading scorer. Ademola Lookman is among the top three scorers in the same Serie A. Against Guinea-Bissau at the Moshood Abiola national stadium Abuja and in the reverse fixture, Osimhen couldn't score after 180 minutes of football. Not only that, his performance was below expectations.
Veteran sports journalist Kunle Solaja said, "(for Peseiro), Six matches in a row and four losses speak volumes about the coach. Peseiro just wanted to use Nigeria to enrich his CV."
Another sports journalist and social media influencer, Desmond Ekweme said, in addition to administrative ineptitude, on the part of the NFF, the coaches should be held responsible. "The coaches hired, mostly foreign, know next to nothing about Nigerian football and the players' character, mentality and motivation need to change for the better. The coaches are brought or hired just to earn their pay and not to develop the sport here. You can't give what you don't have. The coaches the NFF hires can't bring anything meaningful to the table."
Godwin Enakhena, a sports journalist was even more direct when he said, "poor coaching has been a major issue with the Super Eagles' poor performances since the exit of Clemens Westerhorf and Johannes Bonfrere. When the Minister of Sports Sunday Dare told the Nigeria Football Federation (NFF) to fire Gernot Rohr, and that the Federal Government would pay whoever was hired, I had assumed that it was an opportunity to go for the best, but I was shocked when Jose Peseiro was appointed to lead our senior national team. From that time, I knew we were in serious trouble."
Veteran journalist, Effiong Nyong wondered why a coach like Yusuf Salisu is still under the employ of the Nigeria Football Federation, despite his dwindling productivity and a record of poor moral conduct.
Reacting to the defeat of the Olympic Eagles by Guinea, Effiong Nyong said, "It is a fundamental problem that has to do with the administration of the sport in Nigeria."
"Now look at the Nigerian Football Federation, those running the game have been around for the past eight or more years.
"It has been the same group of people recycling themselves. There are better coaches than Salisu. I believe he has overstayed his welcome. He is one of the most favoured coaches in Nigeria – a sacred cow, kind of. Was he not the one caught taking bribes on camera and banned by the football federation? The NFF must not use the national teams to test people or revive people's careers."
Former Chairman of Edo State Sports Commission, Barrister Dudu Orumen accused the Nigerian Football Federation (NFF) of having a penchant for engaging average and less than average coaches to handle the teams .
Writing on his Facebook page, Orumen said, "Save for one or two, like Nduka Ugbade who makes up with his passion and enthusiasm, the rest of the often recycled coaches are very poor. Many are serial losers and failed coaches. I wonder when the custodians of our football will learn to think right.
Why does the NFF keep Coach Salisu Yusuf, a coach who has failed us many times and had a bribery scandal over his head? It beats me. This is Nigeria my friends say to me,"
As has been the routine since the Pinnick era, players' agents influence the invitation of players for international engagements.
Ekweme told Sports Vanguard that the invitation of players for international assignments has been compromised. He said, "They're players brought in by agents and scouts who can "play ball" with either the NFF or the coach or both." That brought to mind the Salisu Yusuf's bribery scandal during a WAFU-CHAN tournament, where an undercover reporter who posed as players' agent bribed him to influence team selection. After serving a very mild one year suspension, Salisu was returned and promoted with multiple responsibilities. He was made first assistant to Rohr, made to take care of the CHAN Eagles and the Olympic Eagles – 3-in-one. What baffles one is why Salisu Yusuf despite his catalogue of failures? Salisu failed to qualify Nigeria for CHAN 2023, failed to qualify for the 2024 Olympics. Prior to his reappointment by the NFF, he led former NPFL champions, Kano Pillars to relegation, Rangers escaped relegation by the whiskers under him. His failure to qualify Nigeria for the Olympics is enough to relieve him of his post.
Chairman of the Nigeria Professional Footballers Association task force, Harrison Jalls has some advice for Gusau if he wants to put to rest the haunting ghost of the Amaju Pinnick's regime. "The Panacea to success of the Gusau led Board is a bold step to first of all sack all the National team coaches, overhaul the technical department, urgently constitute a technical committee with competent professionals of impeccable track records, restructure the administrative framework of the NFF secretariat, set up a standing national home based team."