By Biodun Busari
Soccer is the most popular sport in the world having around 3.5 billion fans. And there are great players who have registered indelible marks by playing in big clubs and winning trophies.
There are others who signed contracts with top clubs but with little or no laurels to show for it.
This piece reveals some of the fantastic strikers and midfielders who played in top European clubs either with trophies to show or not.
Ronaldo de Lima (Brazil)
The Brazilian striker was the best of his kind during his time on the pitch. He was dubbed 'The Phenomenon' for his scoring skills and techniques. He was arguably the most complete striker in modern football.
He was one of the few players that played for rival clubs at big levels which were Barcelona, Real Madrid, and the San Siro outfits – AC Milan and Inter Milan.
The 46-year-old ex-Brazilian international had 384 club appearances and scored 280 goals where he won two Ballon d'Or awards during his spells.
Ronaldo's emerging career would be tied around Camp Nou between 1996 to 1997, but his outstanding moments of football were with the white side of Madrid, as he netted 83 goals in 127 matches which lasted from 2002 to 2007. 
Zlatan Ibramovic (Sweden)
The 41-year-old Swedish striker is an enigmatic and energetic footballer who has enjoyed playing for top clubs. He is one of the most decorated active footballers having 34 trophies to his credit.
Ibra as fondly called is one of the complete strikers the game of football has produced in recent times.
Ibramovic has played in big clubs including Ajax, Juventus, Inter Milan, Barcelona, Paris Saint-Germain, and Manchester United and currently playing with AC Milan. He has scored over 500 club career goals in more than 500 matches.
His best career was with Ligue 1 giants, PSG where he scored 113 goals in 112 matches between 2012 to 2016.
However, one of his shortfalls remains that he has not won the UEFA Champions League.
Nicolas Anelka (France)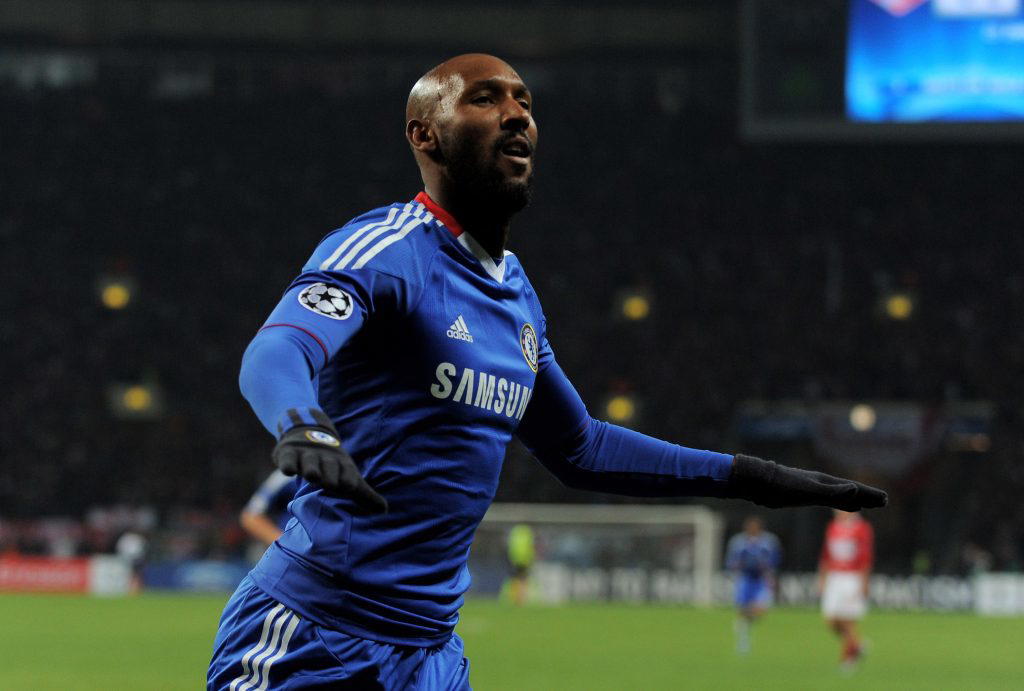 Anelka is one of the notable strikers in the European league who plied his trades in top clubs. The French hitman won countless honours during his playing time. He won two Premier League titles, Serie A and Turkey's Super Lig.
He also lifted the Champions League in his debut season with Real Madrid in 1999. He won three FA Cups and two Community Shields.
Some of the top clubs he played for were PSG, Arsenal, Real Madrid, Liverpool, Manchester City and Chelsea.
While his spell at Stamford Bridge was probably his best career where he scored 38 goals in 125 games, Anelka will be written in the annals of football as one of the ballers that enjoyed big clubs.
The 44-year-old had 508 appearances in club football netting 157 goals.
Angel Di Maria (Argentina)
Di Maria is one of the greatest Argentine players who specialised in playing as a winger or attacking midfielder notable for making assists.
He has won more than 20 trophies including the Champions League, UEFA Super Cup, La Liga and five Ligue 1 titles.
Di Maria has enjoyed playing with a few top league giant clubs including Real Madrid, Manchester United, and PSG and he's currently with Juventus which he joined last year with only four goals in 20 games.
The 35-year-old had his best time at Madrid and Paris where he lifted major cups in his club career scoring 22 and 56 goals in 124 and 197 matches respectively.  
Emmanuel Adebayor (Togo)
Adebayor played in the biggest clubs in Europe during his playing days, though with little laurels to show for it as he only lifted Copa del Rey with Real Madrid in the 2010/11 season.
He won the African Football Player Award because of his sterling playing time in Europe especially with Arsenal which was his best, scoring 46 goals in 104 games.
The 39-year-old ex-Togolese striker played for Monaco, Arsenal, Manchester City, Real Madrid and Tottenham Hotspur.
Adebayor, the Nigerian-born had a total of 162 goals in 448 matches for clubs.
Alvaro Morata (Spain)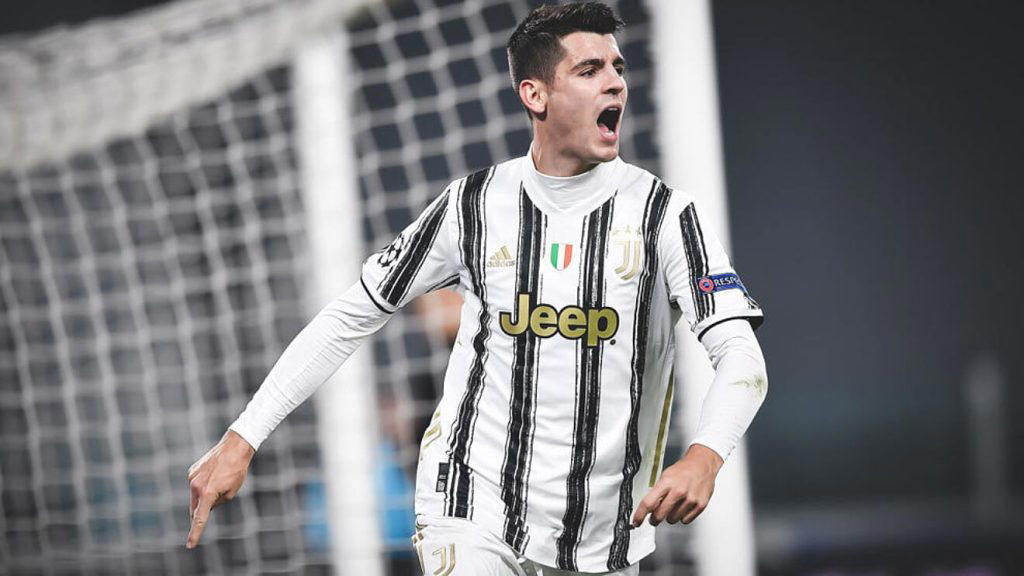 Morata is one of the current footballers that have enjoyed playing for big European clubs. He has had 2 spells each with Real Madrid, Juventus and Atletico Madrid. And, he also played for Chelsea.
The 30-year-old Spaniard played for Real Madrid from 2010 to 2014 and 2016/17 scoring 25 goals in 66 matches. He also played for Juventus from 2014 to 2016 and between 2020 and 2022 netting 35 times appearing in 131 games. In the same vein, Morata played 80 games and scored 29 goals for Atletico Madrid between 2019 and 2020.
Morata also played for Chelsea from 2017 to 2019, where he scored 16 goals in 47 matches. He has won about 9 trophies including 2 Champions League with Los Blancos.
Pierre-Emerick Aubameyang (Gabon)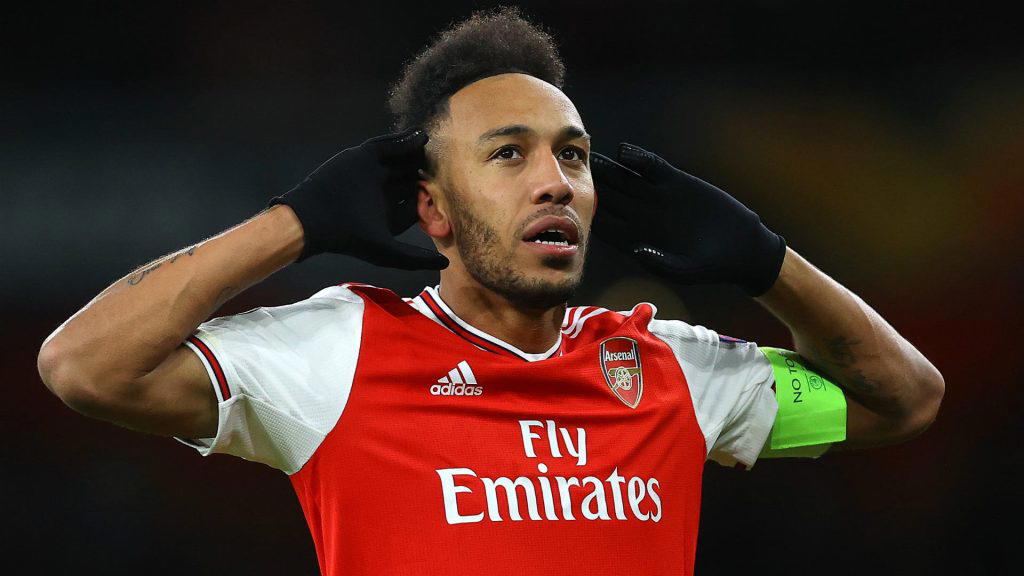 Aubameyang is one of the footballers that have played for top clubs. The 33-year-old Gabonese played for AC Milan, Monaco, Borussia Dortmund, Arsenal, Barcelona and Chelsea where he currently endures a nightmarish contract having one goal in 14 matches.
His biggest career moments arguably were with the Gunners in terms of winning laurels with 68 goals in 128 matches but had more game success with Borussia Dortmund netting 98 goals in 144 games. He played for the Bundesliga side between 2013 and 2018 and played for Arsenal from 2018 to 2022 before leaving for The Spanish giants, Barca.
He has scored more than 200 goals. He has not claimed many titles but was an FA Cup and Community Shield winner at Arsenal in 2020. He was awarded the African Footballer of the Year in 2015.