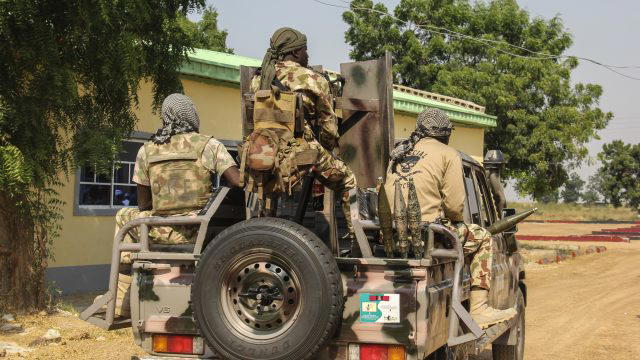 By Ibrahim Hassan-Wuyo 
A number of terrorists wearing long Kaftans called Jalabiya have raided the Barebari community in Katsina state at the weekend, killing 5 peasants.
Over 3 other locals were said to be receiving treatment in hospitals , due to injuries sustained during the attack .
A survivor and community leader in the area,Ya'u Usman Chibauna told the BBC Hsusa Service in an interview, that the blood thirsty hoodlums disguised as good men in the Jalabiya and raided the community .
"Already, 5 people were killed and others were taken to the hospital," he said. 
The BBC Hausa Service reported that the police in Katsina had confirmed the attack .
For quite sometime, many communities in Katsina State have been under incessant attacks by terrorists, a situation that made the Governor to have advocated for Communal Self Defence when he felt the Federal authorities were not doing much to protect the people and their properties from terrorists attack. 
Earlier efforts to have an understanding between state and local authorities with the rampaging terrorists, had not been successful as the hoodlums continued to renege on their promises to keep peace. 
Many villages and hamlets especially in Funtua zone, Tumburkai localities and others have become empty as those locals who survived previous attacks have relocated to safer locations, while some were said to be languishing in IDP camps.
The terrorists, reports have indicated, have turned such abandoned places into their living quarters and operational bases where they perpetuated crimes such as cattle rustling, kidbnap for ransom, rape of women and others, and several other heinous crimes which the society frowned at.
The military troops under Major General Lagbaja who was at the 1 Division of the Nigerian Army Kaduna, had not relented in chasing and smoking out terrorists from their enclaves across the Northwest region, a development that earned the  military and security operatives commendation in recent times.