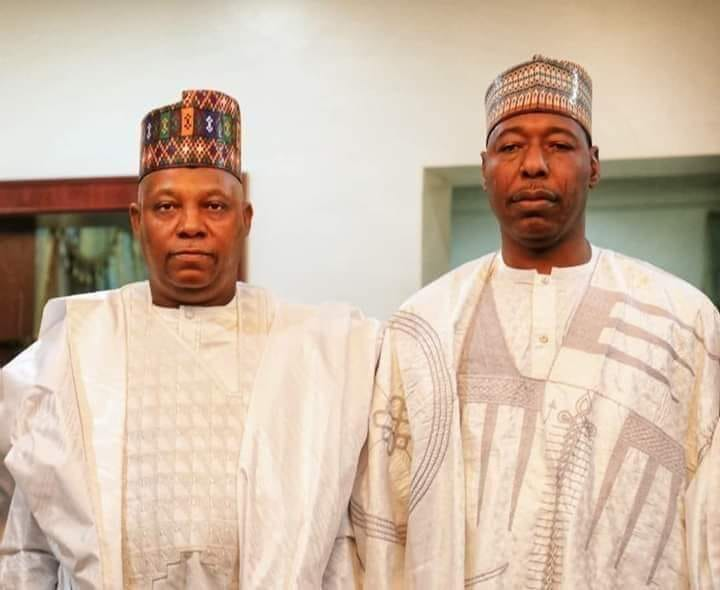 Shettima-Zulum
Gov. Babagana Zulum of Borno says the emergence of Alhaji Kashim Shettima as incoming vice-president would help to reduce his administration's burden as Borno recovers from insurgency.
Zulum made the declaration in Maiduguri on Friday at a Sallah luncheon for stakeholders graced by the vice-president-elect.
The governor said with the incoming vice-president, the government and people of Borno have a reliable brother and a team player to lean on for support in the recovery process.
"President Buhari has been complaining that I am the only one suffering in Borno with no one supporting me.
"By the grace of God, in the next four years to come, I have with me a brother and indeed my boss that will support me and support the government and people of Borno.
"This will reduce our burden and will ensure our progress and development,'' Zulum said.
He urged the people of Borno to continue to pray for the vice president-elect to succeed in discharging the responsibility of his office.
Reiterating the commitment of his administration to deliver more people-oriented programmes, Zulum urged for more unity among elected leaders for the betterment of Borno.
He also thanked security agencies in the state for their commitment to return of total peace and normalcy in the state. (NAN)