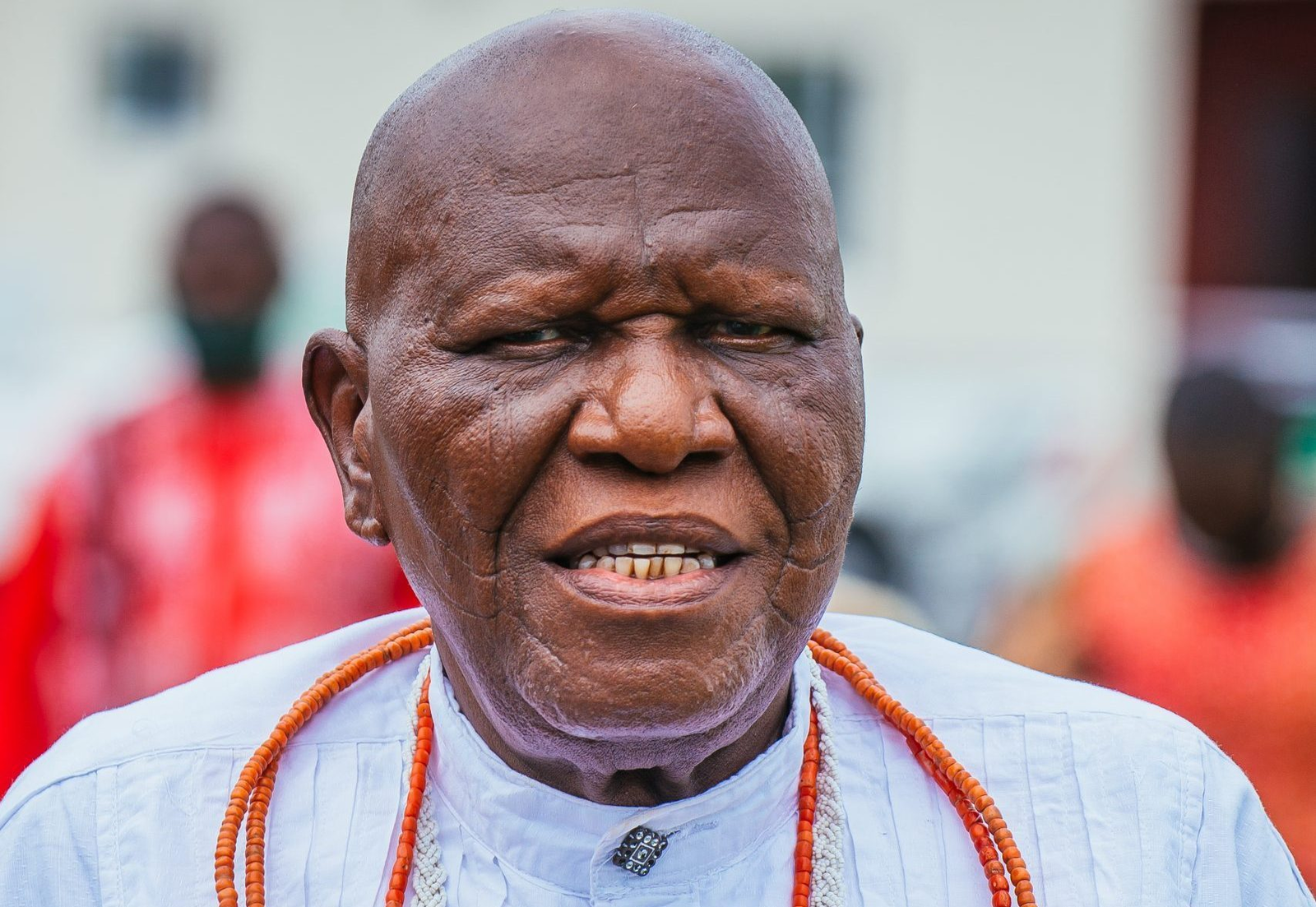 •Why I wrote books on Itsekiri marriage and kingdom
By Ozioruva Aliu
It was a gathering of dignitaries from all walks of life and as far as Igala in Kogi State as the Ojomo of Warri Kingdom, Chief Yahya Tesigiweno Pessu celebrated his 80th birthday and the presentation of two books, "Temotsi" (Itsekiri marriage) and "Warri Kingdom and the Itsekiri Aborigines" in Benin City, the Edo State capital.
Among the dignitaries were the former Group Managing Director (GMD) of the defunct Nigerian National Petroleum Corporation, Dr. Jackson Gaius-Obaseki, the Atta of Igala who was represented by Chief (Dr) Emmanuel Onucheyo, Iyatsere of Warri, Chief Johnson Amatserunlere, the Uwangue of Warri, Chief Gabriel Awala, retired top military officers, politicians, representative of the Olu of Warri and several others.
Pessu said he was motivated to write the two books because he observed distortions in the way the Itsekiri marriage rites were conducted in different places and the performances of the various groups during the coronation of the 20th Olu of Warri Ogiame Atuwatse III.
He said: "When I was made a chief 28 years ago, each time I was invited to Temotsi (marriage) either as representative of the Olu or in my personal capacity as a chief, I noticed that the Temotsi Itsekiri traditional rites were being distorted. For instance, you will see that the way they do certain things in Okere will be different from how they do it at Sapele, Ugbuwangue, Ubeji, Koko, Benin or Lagos and as far as UK and the US.
You then wonder, we are such a small tribe and we are having these distortions. I believe we can have a uniform way of doing these things, so I started making enquiries and I began my research. Among those that I interviewed were Sir K B Omatseye, Olaja of Ode-Itsekiri and Erigbo Pa D.C. Ofoni, who was ninety years old then. I was already printing the first edition of the book when I got the news that the man had passed on.
My aim was to standardise our marriage."
On the second book, he said, "the narration in this book is about the five cradle communities (aborigines) that formed Warri Kingdom as submitted by these aborigenes telling their story themselves".
On his 80th birthday and the reason for his good looks, Pessu said "I feel happy, I am fortunate to be eighty and I thank God Almighty for giving me that grace and I pray that the younger ones, my children should also grow older than me. The secret behind my long life is moderation, life is about moderation, do everything in moderation and you will get there. At a moment like this, you just come and look at how people appreciate you and you are taken aback, do I really deserve these, what have I done, why should all these be said about me, I am indeed grateful to all."
His first daughter, Ruth Igbinoba, said, "My father is a man of integrity, a man who believes in helping and serving his community, he believes that it is his duty to pass all that he knows to the next generation, that the best legacy a father can give to his children and the community is the knowledge he has and these books, "The Temotsi and the Warri Kingdom and the Aborigines is a testament of this".
In his contributions, Dr Prince Freedom Ogbe enjoined every Itsekiri person to write a book to sustain the Itsekiri tradition, especially for the sake of those in the Diaspora. He said, "I urge you all, leave a legacy of a book, it is not how many houses you leave, it is not how much you have in your bank account but leave a book behind, tell your story, especially for our Diaspora children because they say home is home, one day, they will come home and without books, they will become strangers in their land". On his part, Obaseki said that books are needed to sustain the culture and tradition of the people.