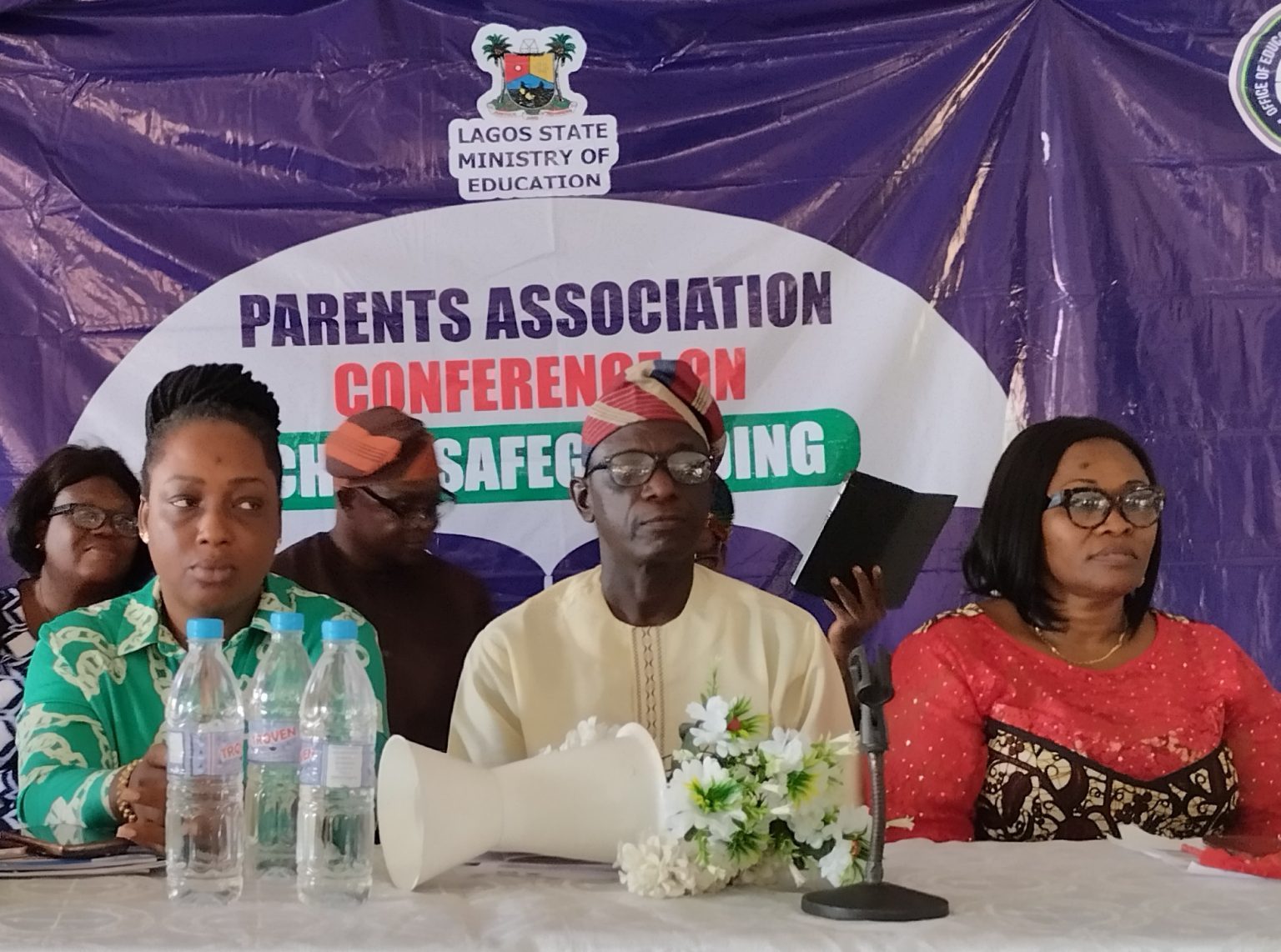 The Lagos State Government on Saturday decried the increasing rate of abuse of children, even in homes.
Mrs Titilola Vivour-Adeniyi, the Executive Secretary, of Lagos State Domestic and Sexual Violence Agency (DSVA), expressed her displeasure during the Parents Association Conference on Safeguarding and Child Protection, held at Awori Ajeromi Grammar School, Agboju.
Vivour-Adeniyi, who was represented by the Head, Psychology Department, DSVA, Mrs Olive Oluwagbemileke, said that it was unfortunate that some children are sexually abused in their homes.
She said that the Lagos State Government frowns at such, and would leave no stone unturned to prosecute perpetrators.
According to her, the conference is designed to enlighten parents on the process of reporting cases of violence and abuses on children.
She said that the conference is to show parents how to prevent violence in the form of domestic and sexual acts, and the process that could be adopted to raise their children to become more responsible in the society.
Vivour-Adeniyi said that punishment had not been an effective tool to correcting wrong behaviours of children, rather than discipline, stressing the need to explore other milder ways of reprimanding children for wrong doings.
"DSVA has been mandated to sensitise parents and enlighten the general public on the alarming increase in child abuse, such as physical, sexual violence, negligence, which have gone on the increase over the years.
"So in order to curb the alarming increase, we have been mandated to sensitise the general public on what child abuse is, the signs, the symptoms, because if we don't know that our children are being abused, imagine the population of children who are suffering under this menace.
"So parents are able to watch out for these symptoms and also know the laws and policies that have been put in place by the government to protect children.
"We are here to enlighten people on how to protect our children and safeguard the rights of our children.
"In addition, we will also be enlightening parents about effective parenting skills from the psychological perspective.
"We also further enlightened parents on the differences between punishment and discipline, because most parents punish children, and this leads to a lot of abuse in societies, and also in the long run, most of these children come down with mental health as adults in the future," she said.
Also speaking, Mr Kamardeen Akodu, Director, Monitoring and Investigation, Office of Education Quality Assurance (OEQA), said that the government, through the various agencies and ministries, had done a lot to safeguard children.
Akodu said that this was through the enactment of the Safeguarding and Child Protection Policy; the Child Rights Act; the establishment of relevant agencies such as DSVA; OEQA; MYSD, and others to fight the dangerous societal malaise.
He said that due to the prompt responses to complaints/petitions, sensitisation, and convictions obtained thereafter, there was an increased awareness on safeguarding issues and more citizens had become encouraged to report cases of abuse.
According to him, as a result, there is an increase in reported cases of abuse.
"It is important to note that, while the focus had been on perpetrators in schools, vis-a-vis teachers and school owners, more attention should be paid to homes.
"This is because investigation has revealed that abuses, at times, are due to negligence on the part of parents. In some cases, the abusers are relations and family friends.
"This is why this meeting is very important in curtailing the incidents of abuse in society. As parents, your roles contribute either positively or negatively in the fight to rid the society of abuses.
"You are responsible for the safety of the children in your care. Our children are our future, please take good care of them to prepare a better tomorrow for ourselves," he said.