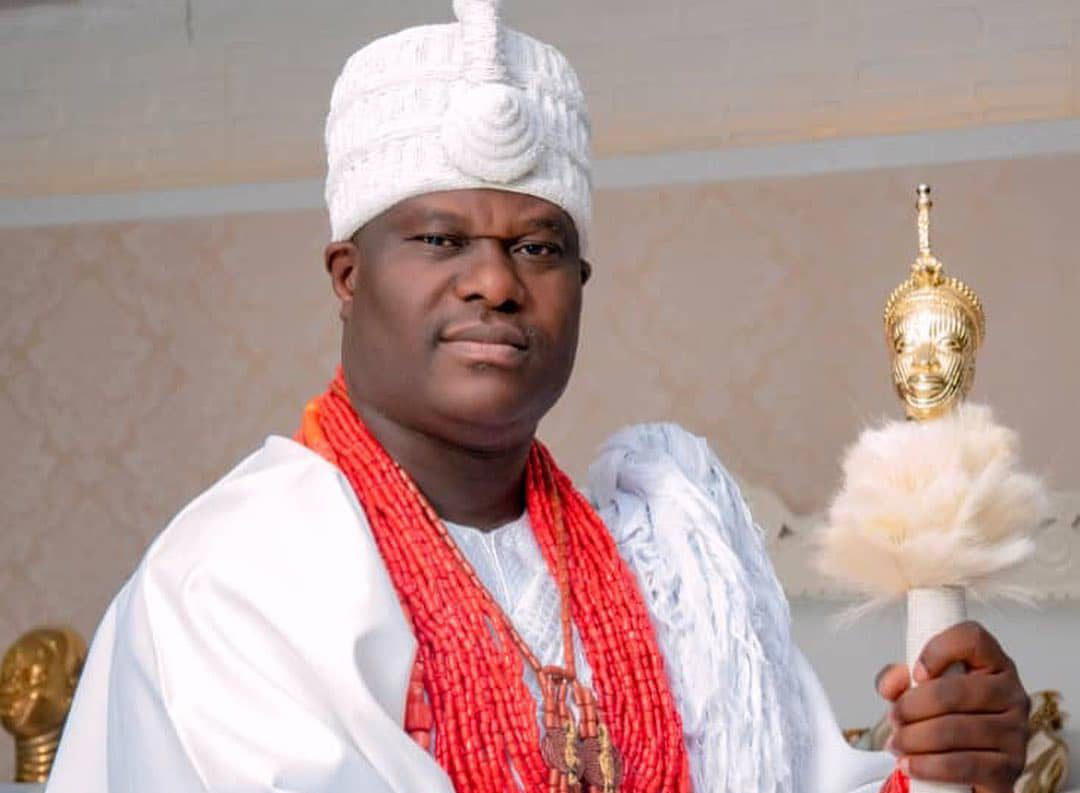 The Ooni of Ife, Oba Adeyeye Ogunwusi, Ojaja II, has called on the National Assembly to assign constitutional roles to traditional rulers to end the security challenges facing the country.
Oba Ogunwusi made the call during the 2023 Exercise Haski Hiyu Lecture, organised by the Armed Forces Command And Staff College, Jaji, Kaduna.

Ooni's Spokesman, Moses Olafare, said in a statement that Oba Ogunwusi was a guest speaker at the annual lecture, attended by senior military officers drawn from various units and formations across the country.

The lecture was themed "Combating Internal Security Challenges Through Effective Utilisation Of Traditional Institution".

Oba Ogunwusi said that assigning specific constitutional roles would enable traditional rulers to effectively tackle emerging and contemporary security challenges bedeviling the country.

According to him, traditional rulers are the closest to the people and must be constitutionally empowered to work together with government on security matters.
"We were more relevant during pre-independence struggle and post-independence constitutional democracy up till the end of the first Republic in 1966.

"When the colonial people came, they practiced indirect rule in some parts of this country and they could only rule over the citizens through their traditional rulers.

"In fact, the First Governor of African origin was the Ooni Adesoji Aderemi, who simultaneously reigned as the King of Ile-Ife, and at same time governed the old Western Region alongside Late Obafemi Awolowo as the Premier.
"To you the Nigerian gatekeepers, how do you want to do your jobs successfully without traditional instructions? Impossible!," Ooni said.

The royal father said that when traditional rulers had constitutional powers; the palace was the focal point.

"Whenever there is a breakdown of law and order in town, people rush to the palace," said Oba Ogunwusi who is also Co-Chairman of the National Council of Traditional Rulers of Nigeria (NCTRN).

He said that the traditional institution has a vital role to play in the fight against insurgency, banditry and other related crimes in the society due to their closeness to the people.

He, therefore, stressed the need to enshrine roles for traditional rulers in the constitution.

In his speech, Commandant of the Armed Forces Command And Staff College, JAJI, Air Vice Marshal Emmanuel Wunoh, thanked the monarch for honouring the invitation.

He stated that the event was an annual exercise organised by the military training institution to cross-fertilize ideas and strengthen inter-agency collaboration between civil-military and paramilitary organisations to tackle emerging and contemporary security threats within their domains.

The Commandant said he is in total agreement with the request of constitutional roles for Nigerian traditional rulers to effectively complement efforts of the security agencies made by the Ife monarch.

The Ooni had on his arrival in the state on Sunday visited the Emir of Zauzau, Mallam Ahmed Nuhu Bamalli, CFR, as a mark of territorial honour.

He was also joined by Yoruba indigenes residing in Zaria who had trooped out to welcome the number one king in Yorubaland.