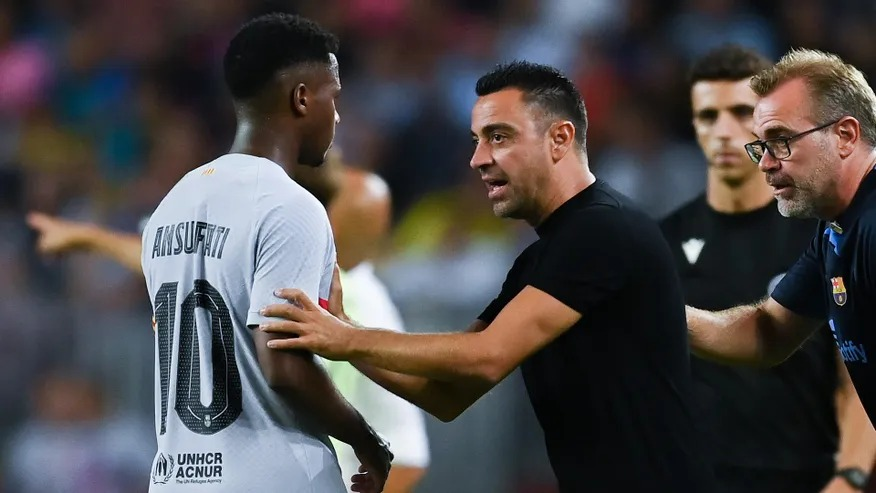 Barcelona Coach, Xavi Hernandez has come in support of Ansu Fati after the angry claims from the forward's father.
Xavi remarked that he understands the situation of the 20-year-old since he has been in and out of injuries, saying he will continue to support him.
Recall that earlier in the week, Bori Fati, father to the Spanish international, attacked Barca for not giving his son playing time over the course of the season.
He eagerly demanded that Ansu leaves the club since the services of the player have not been in properly harnessed.
In a statement, according to Goal, Xavi said, "He is calm and focused. I only care about him, not his father or his entourage."
"I have also lived through similar situations, he is suffering for his son and I understand him," he added.
Ansu Fati has only started nine League games but has played in 22 games in total coming in as a substitute, and scoring three goals.
"I have confidence and total faith in Ansu. I've spoken to him a lot and I've met him many times, as I have with many other players. I'm the first one who wants him to succeed," he added.