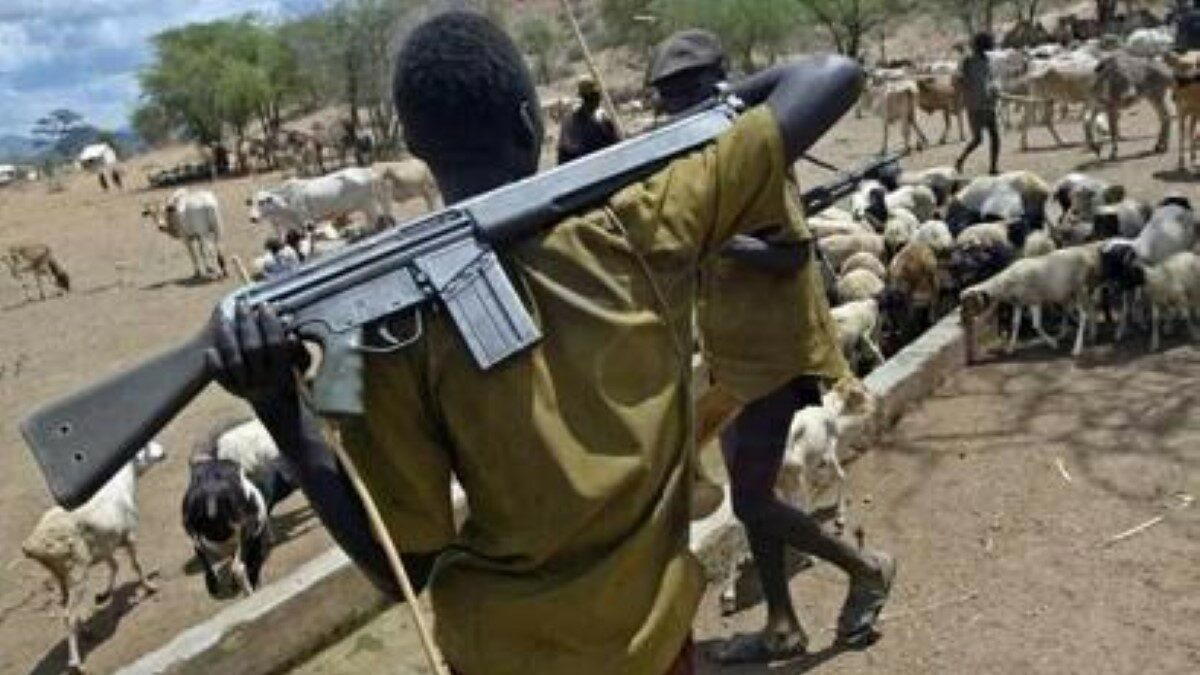 …they've also wiped out over 20 communities – community leader laments
By Peter Duru, Makurdi
The traditional ruler of Ugbobi community and several others have been reportedly killed in a renewed attack on communities in Apa Local Government Area of Benue State by suspected armed herdsmen.
A source in the area disclosed that the marauders again invaded the community Monday evening after several days of sustained attacks and sacking of several communities in the LGA.
"They came in their numbers shooting sporadically in Ugbobi. They killed the Chief of the area and many people. As we speak I cannot specifically tell you the number of those killed because search is going on and bodies are still being recovered as at this morning from all corners of the community.
"These attacks by armed herdsmen have been going on in Apa in the last few weeks, many villages have been sacked, people killed and farm produce in barns completely burnt."
Confirming the development, the State Chairman of Ikobi Community Development Association and National Chairman of Apa Development Association, Mr. Akpoko Eche said "there was an attack at Ugbobi community yesterday which is adjacent to Ikobi, the community leader was adopted and killed along with other persons even as I speak to you now I have just been informed that there is gun shots right now in the village, which means the attackers have remobilized and returned to the community this morning.
"The attackers are suspected herdsmen or bandits whatever they are but they are killers. Infact they started this way back on 17 of January this year, so it is a renewed attacks because it has been a routine.
"Almost every year at this dry season they come back attack people, maim and rape women and destroy their farm crops and houses. So it has been a routine all this while.
"But this year's own is colossal because they have wiped out almost 20 villages if not more. At the moment I cannot even remember the exact number of villages that have been sacked so far which is very devastating on people's lives and economy."
Asked if the attack was provoked, Mr. Echo said no, "because for between 20 and 30 years now herders do not reside in the area because they killed an Ikobi man in 1983 and since then they ceased to settle in the place except passing through the land to other places but once they stumbled on anyone they killed him, that has been the situation."
Contacted, the Special Adviser to the Governor on Security Matters, Col. Paul Hemba(retd) who confirmed the latest attack said he was still expecting full details from the security personnel drafted to the area.
Effort to reach the Police Public Relations Officer, Superintendent, SP, Catherine Anene was unsuccessful.