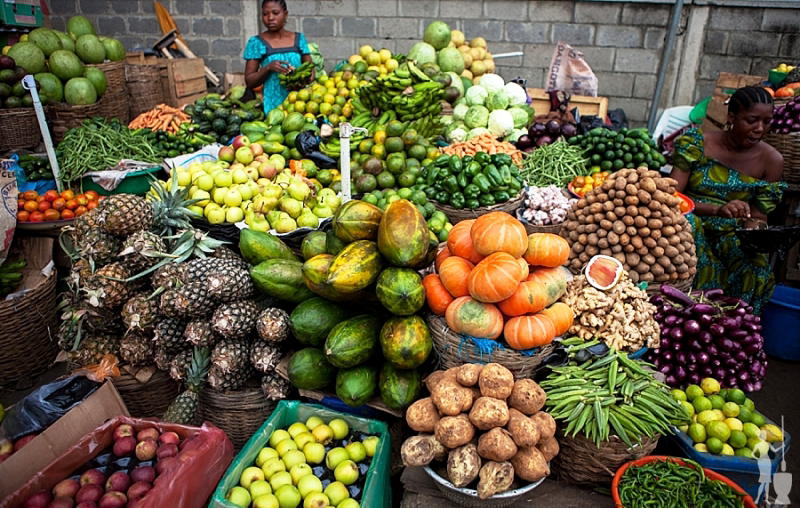 By Gabriel Ewepu, Abuja
The Director General of, the National Biotechnology Development Agency, NABDA, Prof Abdullahi Mustapha, Wednesday, explained that it became imperative for the agency to partner with medical practitioners in the country on sensitizing Nigerians about the safety of Genetically Modified Organisms, GMOs, in order to disabuse their minds from wrong information they have received.
Prof Mustapha said this in his address of welcome at a one-day 'Biotechnology and Biosafety Sensitization Workshop for the Medical Practitioners' with the theme 'Science, Safety and Benefits of Agricultural Biotechnology Products'.
He further stated that the medical practitioners and other critical stakeholders need to key in and as well support the federal government's drive in enhancing food productivity and availability by joining hands with NABDA to deepen Nigeria's biotechnology experience.
He also said the strategic position occupied by medical practitioners makes them very important to make Nigerians understand the numerous benefits of GMOs as they have daily contact with the people, hence educating them becomes easy about the safety of it.
He added that they can ensure that the gauges put in place by the government to ensure that the deployment of the technology does not harm Nigerians and the environment.
According to him, "It is important that medical practitioners are at the forefront of this discussion given the pivotal roles they play in patient care, and other essential parts of the country's healthcare system. He noted that biotechnology deployment in Nigeria have yielded enormous fruits, given a number of GM crops that have been successfully developed and commercialized, while a good number of others are at various stages of development."
The one-day sensitization workshop was organized in collaboration with relevant Stakeholders and Regulators, Including, the Programme for Biosafety Systems(PBS), African Agricultural Technology Foundation (AATF) Nigerian Medical Association (NMA) National Biosafety Management Agency(NBMA), National Agricultural Seed Council(NASC), National Agricultural Quarantine Service(NAQS), Federal Competition and Consumer Protection Council(FCCPC)
He also said that, "Nigeria is faced with challenges of rapid population growth and urbanization hence the need to double food production by 2050; In essence, Nigeria is growing poorer, and the agricultural environment is deteriorating.
"Seed varieties perform low and are obsolete and do not correspond to the new climatic factors.
"There is high pressure of insect pests and diseases. Soil fertility is low and there is a lack of capital funding for investments."
Meanwhile, in a presentation, the Director, of the Department of Agricultural Biotechnology, NABDA, Dr Rose Gidado, said the workshop is expected to bridge all existing information gaps between agricultural scientists and medical practitioners on activities of GMOs.
Gidado also pointed out that scientists through biotechnology have succeeded in using living organisms and biological processes to improve life on earth, adding that biotechnology application has become very necessary in almost all sectors of the economy, especially in the health sector where various vaccines are saving lives.
"The application of biotechnology cuts across various fields ranging from medicine to industry, environment and agriculture, among these sectors, agriculture is the most important, because agriculture provides food without which humans cannot survive in addition to serving as the resource factor for other sectors including medicine, industry and environment", she said.
Also, the Director General and Chief Executive Officer of, the National Biosafety Management Agency, NBMA, Dr Rufus Ebegba, expressed optimism that with the sensitization workshop for medical practitioners Nigerians will get to understand what Genetically Modified Organisms are.
"Most of the potent drugs across the world are derived from Genetically Modified materials.
"So when people sometimes talk about GMOs that have been confirmed safe that still doubt such products dwelling on ignorance or is a deliberate attempt not to, in fact, mislead people.
"And is unfortunate that some medical doctors have been part of those who have created a lot of fear in the minds of the populace.
"So this gathering today is very key and germane for them to understand what are the issues surrounding GMOs and what effort Government has made to ensure that all GMOs approved are safe for human consumption also ensure that they don't have any negative impact on the environment.
"And also, these products also convey economic benefits five benefits, no product in the world should be allowed if there are no benefits and that is what it is generally for all technological applications.
"So the issue of this meeting today is key for the medical doctors so that they can open their horizon to understand that GMOs globally, even World Health Organization, FAO say about GMOs, these things are very clear.
"No GMOs so far produced all over the world are harmful to the environment. So if doctors should just wake up and come up with these allusions that GMOs are not safe I think such allusions are not good for science and technology", Ebegba stated.