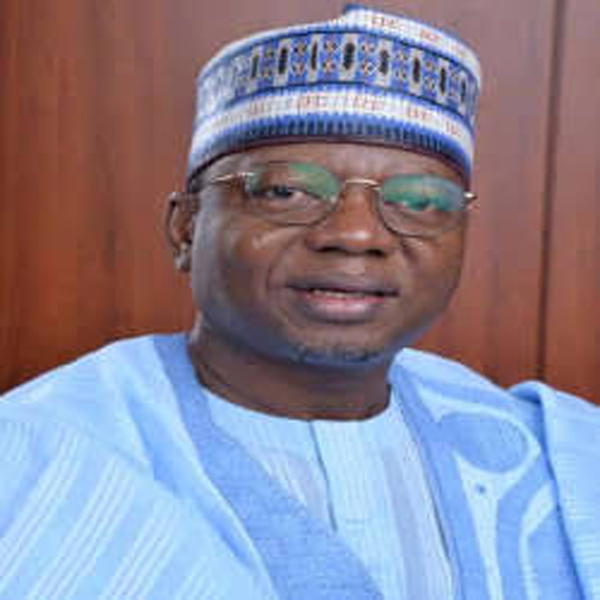 By Henry Umoru
ABUJA- CHAIRMAN, Senate Services Committee, Senator Sani Musa, APC, Niger East has dismissed a report that Northern aspirants have stepped down for their Southern colleagues for the position of the President of the Senate.
Musa who is a frontline contender for the 10th Senate Presidency, said on Monday that he is still in the race as he has no such plans to withdraw except the position is not zoned to his geo-political zone, North Central.
In a statement he personally signed on Monday in Abuja, Musa who is seeking to be a Presiding officer in the Senate in the yet-to-be-inaugurated 10th National Assembly, described the report about the withdrawal of all aspirants from the North as not the true position of the situation on the ground.
Musa who noted that the only condition that could make him withdraw from the race is if the leadership of the All Progressives Congress decided to zone the presiding officer's positions to other zones apart from the  North Central,  said, "My attention has been drawn to the story that I have shelved my aspiration to be elected as a Presiding Officer in the 10th National Assembly. 
"I guessed it is the imagination of the writer of that newspaper's story.
"I am still in the race and will only decide otherwise if the zoning arrangement of our great party, the APC, did not favour my zone for the office of the President of the Senate or the Deputy.
"I appeal to my Distinguished Senators-elect, my constituents and the general public to remain steadfast and be hopeful for a united and robust 10th National Assembly that will be independent and committed partner to our incoming administration."
Senator Musa who had once declared that he would gladly step down if the leadership of the APC did not zone the position to the North Central, also vowed not to allow his political ambition to becloud his sense of patriotism. 
He said, "I have chosen to respect the religious and tribal diversity of Nigeria. I will abide by the position of our great party because of my loyalty and all of us will work as a team to achieve national unity and cohesion."
The Niger East Senator had consequently offered to sacrifice his ambition and settle for the position of Deputy Senate President if his zone was not favoured to produce the number three position by the leadership of the APC.
Recall that his Senatorial district alone produced a total of 157,371 votes in the 25th February 2023  Presidential election, just as he said that votes are more than the whole votes from the South-East region where the President-elect got 127,605.