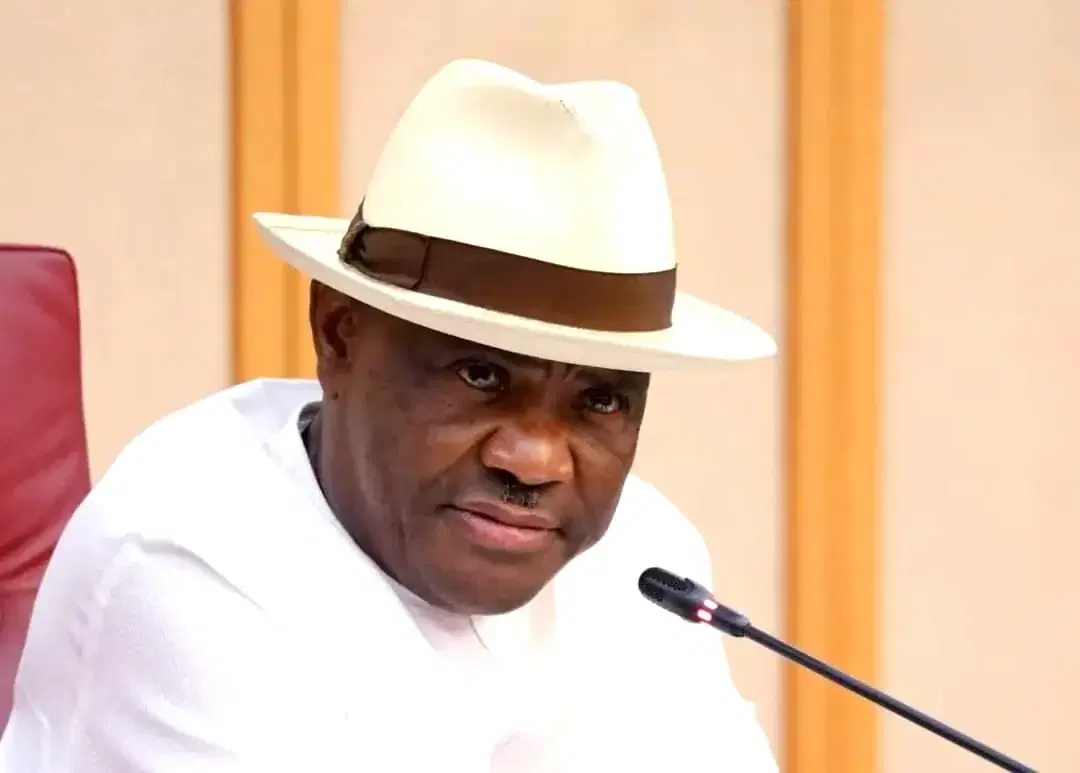 …tasks IGP to up to Stop political arrests of supporters
By Davies Iheamnachor
The Governorship Candidates of the All Progressives Congress, Tonye Cole, Social Democratic Party, Magnus Abe, Africa Democratic Congress, Tonte Ibraye, Accord Party, Chief Dumo Lulu-Briggs have led hundreds of their supporters in Rivers State on a protest to the headquarters of police in Rivers State alleged intimidation by the state government.
This was coming as the governor, Chief Nyesom Wike, in his statewide broadcast, Thursday, declared 28 persons who are in opposition to the Peoples Democratic Party, PDP, wanted.
Wike declared wanted, Dr Leloonu Nwibubasa, Gabriel Pidomson, Bright Nwinyoodee, Barika Bareh, Friday Sinee, Dumbari Deezua, Neeka Ikina, Giobari Poiba, Barisi Bonikoo, Mike Amachree, Paul Lawrence Paul, Anosike Odua, Mr. Ogbams, Ojimah, Kenneth Chinda Smiles Azundah.
Others are, Gift Welebe., Nwobueze Amadi, Chidi Wosa, Ugochukwu Wosu, Ndidi Erim, Lucky Mmai, Baridi Edmund Katara, Solo Filiman, Charles Anyanwu, Christian Don Pedro,Iworiabo Amachree and Arokosimiya Ikalama.
The aggrieved opposition governorship candidates and their supporters in the protest raised the alarms over activities of Local Government Council Chairmen in collaboration with security agencies who have been allegedly instructed to execute the orders of arresting members of the opposition parties.
Speaking, the Governorship Candidate of APC, Tonye Cole, urged the Inspector General of Police to instruct that no political arrest must happen and those arrested must be released immediately.
Cole expressed concerns that the secuity has been compromised, adding that the governor is using the police to intimidate supporters of other political parties in the state.
Cole said: "We are here based on some disturbing things we are seeing in the political settings in the state. This is a multi-party decision. We have on good record that we are being victimized, intimidated our members are being arrested.
"The governor, Chief Nyesom Wike have an instruction to all local government chairmen to intimidate the people of Rivers State. This will not happen.
"As we speak now party members across board are being arrested. We came to the command, we met the CP briefly. He said will go out and be back in an hour, but we have waited patiently he is not back.
"We told him what the situation was. But he said he is not aware of what is happening in the state. There is an AIG posted for this election, who does not know that people are being arrested in this State. Election cannot hold under this situation."
Similarly, the candidate of Accord, Chief Lulu-Briggs urged police to ensure that citizens were given a secured atmosphere to peaceful vote their choice.
He said: "I want to ask the police to make sure that people have confidence in the system. After the 25th February election there were a lot of complains by young people asking us as if we were INEC, what happened to their votes.
"Rivers State will not continue to be a hot bed whenever there is an election. All focus will always be on Rivers State because of violence. That has to be changed."
However, Candidate of the SDP, said poor policing during the Saturday's poll would only cause insecurity, urging the police to give equal playing field to all parties.
Abe said: "I want to draw attention to a few salient points, that motivated me to join this effort. Last night the governor of Rivers State made a broadcast. In that broadcast he named several persons who are to be arrested and ordered the police to declare them wanted, arrested and prosecute them immediately.
"Most of the persons named in that broadcast are simply those who have been campaigning for other political parties. A lot of them are members of SDP including a Nigeria citizen who just flew into this country just to participate in this election. Because he put up bill boards and campaigned SDP his name was included as somebody who should be arrested.
"It is instructive that Rivers people should note that we are in this state. Dynamites have been thrown into the houses of prominent of Rivers sons. One of it is the case of the young man who went to throw bomb into the home of Good Jaja. He was shot there and his GDI and Taskforce ID cards were found and he is known. Up till today the police has refused to say anything about it. He was allowed to bleed to death. Non of his colleagues or accomplices were arrested. Nobody was declared wanted.
"This kind of policing will only breed insecurity. The governor has no constitutional right to declare any citizen wanted."