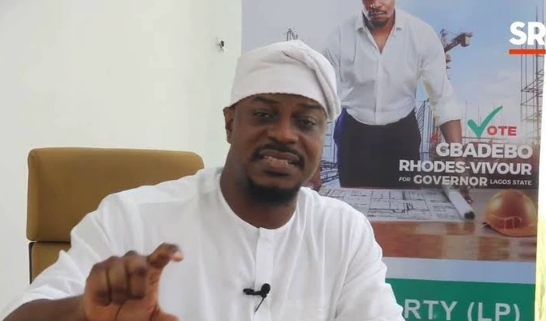 … Oba Elegushi reacts
The Lagos State Governorship candidate of the Labour Party, Gbadebo Rhodes-Vivour, on Wednesday, debunked reports that there is going to be Oro festival in some communities in the state on Saturday 18 March.
The LP candidate, who raised concern said that some traditional rulers, the Baale of Ijegun, the traditional ruler of the Ikate-Elegushi Kingdom, and others have declared Oro festival that will begin today (Wednesday) and run till Saturday, said the report is unconfirmed.
Rhodes-Vivour, who addressed Lagosian in a video said the unconfirmed directive is a plot to scare and intimidate voters.
Watch the video:
Meanwhile, Oba Saheed Ademola Elegushi of the Ikate-Elegushi Kingdom in Lagos State said the March 2023 Oro festival would not affect the governorship elections slated to be held on Saturday, March 18, 2023.
The monarch confirmed this to a national daily, not Vanguard in Abuja, on Wednesday.
Recall there have been reports earlier that the monarch has scheduled the Oro traditional rite to hold on the day of the election.
Media aide to Oba Elegushi, Temitope Oyefeso, the monarch, is quoted to have said, "The restriction of movement for the Oro rites in Ikate-Elegushi Kingdom, Eti-Osa is from Wednesday to Friday, Election Day is not included.
"The restriction is from 12 midnight to 5 am on each day, while residents are free to move before and after this time.
"This clarification is necessary for those peddling falsehood as to the motive for the rites. The peace and progress of our land is the responsibility of all of us and we must be alive to this responsibility," he said.
Orò Festival is an event celebrated by towns and settlements of Yoruba origin. It is an annual traditional festival that is of patriarchal nature, as it is only celebrated by male descendants who are paternal natives of the specific locations where the particular event is taking place.
During the festival, females and non-natives stay indoors as oral history has it that Orò must not be seen by women and non-participating people.