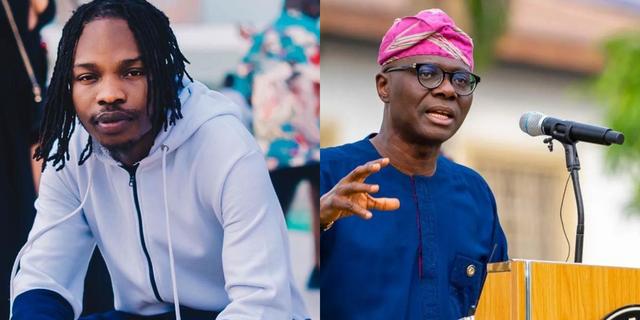 Popular Nigerian artiste, Naira Marley has endorsed the candidacy of Governor Babajide Sanwo-Olu ahead of the March 18th Governorship election in Lagos state.
Taking to his Instagram page in a live video on Wednesday, the singer described Sanwo-Olu as the right fit for the job of leading Lagos.
He based his support on the infrastructural developments and other projects Sanwo-Olu achieved in his first term in office.
"I gotta say..I just gotta say…I'm gonna put one or two things inside this thing you get me.
"I'm not (for the) All Progressives Congress, I'm not (for the) Peoples Democratic Party, I'm not (for the) Labour Party…but where Lagos is going right now, we don't need to start testing at all.
"I think Sanwo-Olu is the right person for the job. This is not a paid promo or nothing. But just look at now, everything he's done, common guys … he's achieved a lot, the results are there, you get me, and he also has experience you know," he said.
The singer noted that Sanwo-Olu has what it takes to move Lagos forward.
"If it is left to me, I know he is going to move Lagos forward. You can tell, look at the result; actions speak louder than words obviously. If you see all the ongoing projects, common bro," he added.
Naira Marley also stressed that he cannot be silenced from declaring support for his preferred candidate despite the recent trend of online backlash that commonly trails such open declaration.