By Biodun Busari
The international community has congratulated the President-elect, Bola Tinubu of the All Progressives Congress, APC, after he was declared winner of the presidential election held on Saturday.
Chairman of the Independent National Electoral Commission, INEC, Prof Mahmood Yakubu presented the Certificate of Return to Tinubu in Abuja on Wednesday, having won at the polls with 8.8 million votes.
Meanwhile, the main opposition candidates Atiku Abubakar of the Peoples Democratic Party, PDP, and Peter Obi of the Labour Party, LP, secured 6.9 million and 6.1 million votes, respectively.
The United States
The United States, through its State Department spokesman Ned Price congratulated Nigeria and Tinubu, yesterday.
"The United States congratulates the people of Nigeria, president-elect Tinubu and all the political leaders," Price said.
"This competitive election represents a new period for Nigerian politics and democracy," he added.
Price acknowledged the dissatisfaction among some Nigerians over the validity of the results, but called on the largest African country to embrace peace.
"We understand that many Nigerians and some of the parties have expressed frustration about the manner in which the process was conducted," he said.
"Nigerians are clearly within their rights to have such concerns and should have high expectations for their electoral process," Price said, urging political leaders to register their concerns through established legal "mechanisms."
"We call on all parties to refrain from violence or inflammatory rhetoric at this critical time," Price added.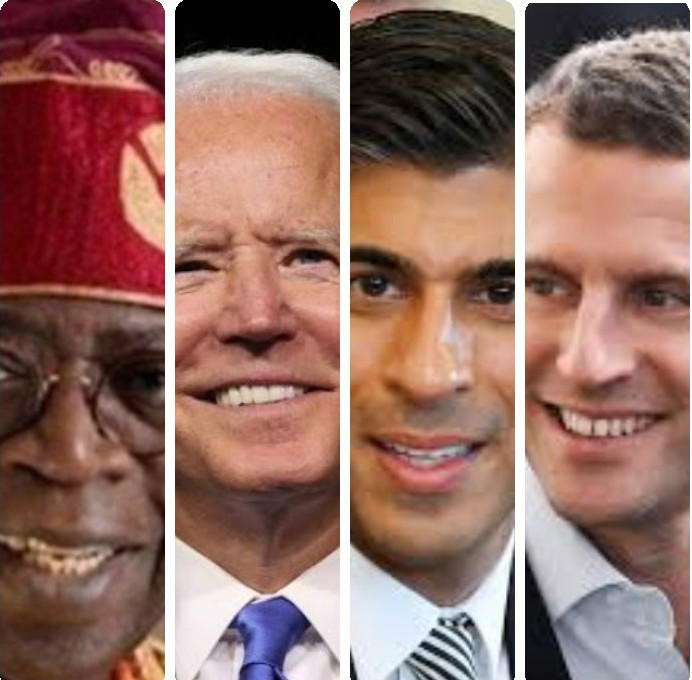 The United Kingdom
Also, the British Prime Minister Rishi Sunak, yesterday, congratulated Tinubu on election victory via Twitter.
"Congratulations to Bola Ahmed Tinubu on his victory in Nigeria," Sunak tweeted Wednesday.
Sunak affirmed that, "The UK-Nigeria relationship remains strong. I look forward to working together to grow our security and trade ties, opening up opportunities for businesses and creating prosperity in both our countries."
France
In the same vein, President Emmanuel Macron of France congratulated the former Lagos state governor on his victory at the polls.
Tinubu made this known while fielding questions from journalists after the presentation of his Certificate of Return.
He said he has received many congratulatory messages within and outside Nigeria, mentioning French President as one of them.
"Oh very many, many of that, in fact as far as Europe, the stock market reacted positively well, there was a goodwill message from Macron, the President of France," Tinubu said.