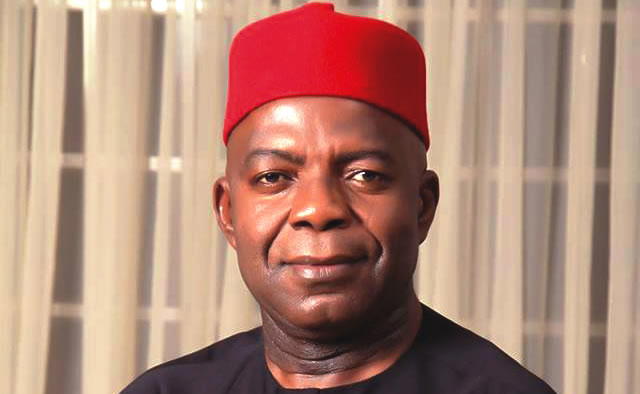 Otti
By Levinus Nwabughiogu-Abuja
Pioneer leader of Abia State caucus and member of All Progressives Congress (APC) National Caucus, Chief Sam Nkire has congratulated Dr Alex Otti of the Labour Party on his election as the next Governor of Abia State.
In a congratulatory message which he made available to newsmen in Abuja on Sunday, Nkire described the Abia State governor-elect as "a man whose time has come".
He advised Otti to unite the people of Abia, worry less about witch-hunting and chasing his opponent.
The APC stalwart said his only regret was that his party, APC allowed Otti to leave APC when it became obvious that he was not going to get a fair deal at the primary election.
He said: "What APC lost in Alex has become a building block and great profit to the Labour Party (LP).
"One thing most Abians give to Alex Otti is that he is one of the most zealous and prepared for the arduous task of taking Abia State to the enviable, developmental height it and its people ought to occupy.
"I hope Otti would quickly get down to the business of uplifting and uniting his people, the people of Abia State and forget about witch-hunt and opponent-chasing".
Nkire added that as a former, respected, APC member, the incoming Governor of Abia State would leverage on his past relationships to attract 'federal presence' from the ruling party to the state.