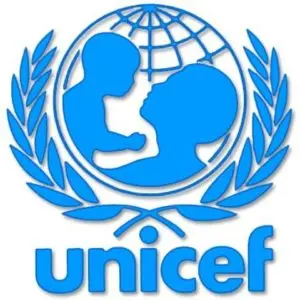 By Dennis Agbo
The Chief of Field Office, Unicef Enugu, Mrs. Juliet Chiluwe has asked government to do more in the provision of access to water and sanitation to children in schools and in healthcare intuitions.

Chiluwe gave the charge, on Tuesday, in a media briefing in Enugu, on the 2023 Word Water Day celebration which takes place every March 22.

She lamented that 78 million children in Nigeria were at risk because of lack of access to water supply, noting that the 2023 celebration of Water Day is a wake up call, an advocacy and a reminder to every one of what has been done and what needs to been done again.

"Unicef role is to strengthen data and evidence to institutions. We are also responding to climate change and we are strengthening capacity for response to these challenges. Government needs to scale up instruments for provision of water, we need to get government invest in water and sanitation and we call on stakeholders for action to support the children," Chiluwe said.

The WASH specialist in the Unicef office, Mr. Doutimiye Kiakubu stated that the World Water Day is for appreciating and raising awareness on the importance of water in people's lives.

Kiakubu noted that the theme of the 2023 celebration, 'valuing water' was because of the importance of water in sustainable development in areas such as in healthcare, nutrition, education and urban infrastructure.

"Water plays critical role in all these and also in advocating for equitable distribution of water. The campaign is to be the change, encouraging people to take action. Water sources must be improved, source available in premises, or when you need it," he said.

The WASH specialist disclosed that statistics in the eight operational states of the Unicef Enugu office indicated 13 to 46 percent availability of water, which he noted was too low, and more scaring in institutions such as in healthcare and education.

Unicef noted that in Nigeria, one-third of children do not have access to least basic water at home, and two-thirds do not have basic sanitation services, adding that hand hygiene is also limited, with three-quarters of children unable to wash their hands due to lack of water and soap at home.
"As a result, Nigeria is one of the 10 countries that carry the heaviest burden of child deaths from diseases caused by inadequate WASH, such as diarrhoeal diseases.