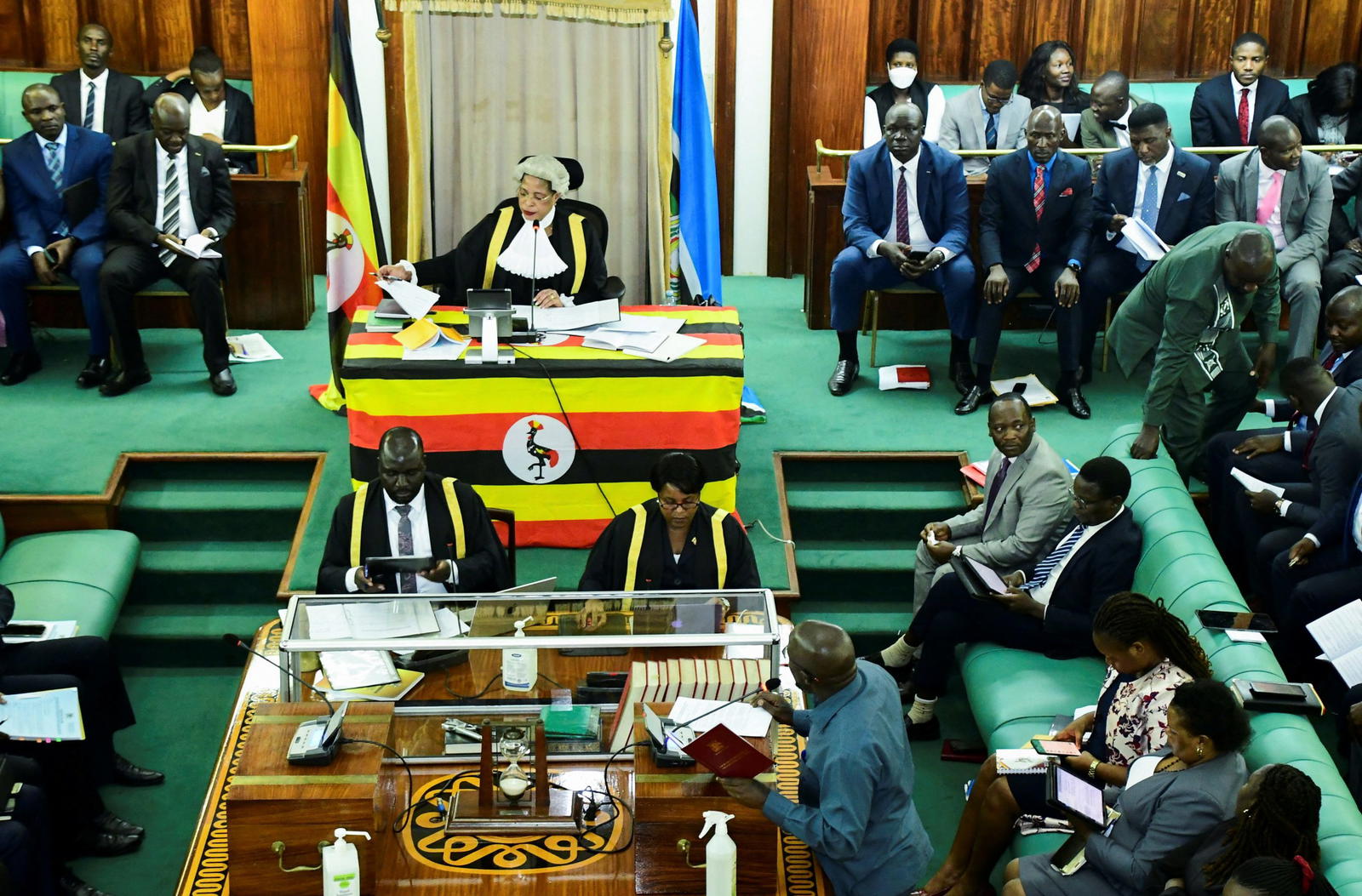 Bugiri Municipality Member of Parliament Asuman Basalirwa, addresses the house as he participates in the debate of the Anti-Homosexuality bill, which proposes tough new penalties for same-sex relations during a sitting at the Parliament buildings in Kampala, Uganda March 21, 2023. REUTERS/Abubaker Lubowa
By Biodun Busari
The United Nations and the United States on Wednesday condemned the bill passed by Ugandan lawmakers prescribing a life sentence and death penalty for those engaging in homosexuality.
Ugandan lawmakers on Tuesday approved some of the world's harshest anti-gay laws, making some crimes punishable by death and imposing up to 20 years in prison for people identifying as LGBTQ+.
According to CNN, the new legislation constitutes a more clampdown on LGBTQ+ people in a country where same-sex relations were already illegal – punishable by life imprisonment.
The law targets a range of activities and includes a ban on promoting and abetting homosexuality as well as conspiracy to engage in homosexuality.
According to the bill, the death penalty can be invoked for cases involving "aggravated homosexuality" – a broad term used in the legislation to describe sex acts committed without consent or under duress, against children, people with mental or physical disabilities, by a "serial offender," or involving incest.
"A person who commits the offence of aggravated homosexuality and is liable, on conviction to suffer death," read the amendments, which were presented by the chairperson for legal and parliamentary affairs Robina Rwakoojo.
Reacting to the law, the UN's High Commissioner for Human Rights, Volker Turk asked Ugandan President Yoweri Museveni not to sign the bill passed by lawmakers on Tuesday.
Turk called the Anti-Homosexuality Bill 2023 "draconian," saying it would have negative repercussions on society as a whole and violates the nation's constitution.
"The passing of this discriminatory bill – probably among the worst of its kind in the world – is a deeply troubling development," said a statement from Türk's office.
In the same vein, the US Secretary of State Antony Blinken slammed the bill, which would "undermine fundamental human rights of all Ugandans and could reverse gains in the fight against HIV/AIDS," he tweeted on Wednesday.
He added, "We urge the Ugandan Government to strongly reconsider the implementation of this legislation."