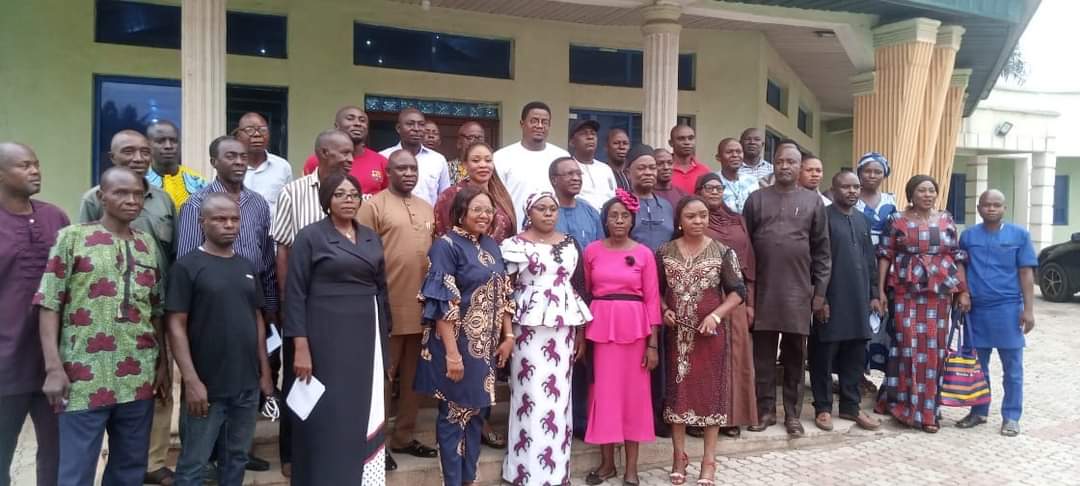 By Peter Duru, Makurdi
The Universal Basic Education Commission, UBEC, and the Benue State Universal Basic Education Board, SUBEB, have commenced the training of Quality Assurance personnel for schools in the state.
The five-day training holding in Makurdi is with the theme: "Continuous Training of Quality Assurance Officers, Solution for sustaining Efficiency and Effectiveness of the School towards Achieving Better Learning Outcomes"
Addressing the participants, the UBEC Executive Secretary, Dr. Hamid Bobboyi, represented by Hajiya Khadijat Abdulfatai said the training was meant to equip them with the skills and knowledge to enable them perform their duties effectively.
Dr. Bobboyi who stated that the training was the last in the series approved by the commission, charged the participants to take full advantage of the training to better themselves.
He said, "after this training another set of Quality Assurance Officers will be selected in the next cycle of the training."
The UBEC Director of Quality Assurance Malam Mansir Idris, represented by Deborah Dajap who disclosed that the next round of training would be conducted by 2024 explained that "the assessment scores of the participants that have successfully completed the three trainings will be merged and those who meet the pass mark will be classified and certified as qualified Quality Assurance Officers in each school."
According to her, "some of the evaluators will be selected among the successful participants for further training as master trainers for the step-down training in the state while those who did not meet the cut-off mark will be moved  to other departments."
In his address, the Executive Chairman of SUBEB, Joseph Utse, represented by the Board's Permanent Member 3, Mr. James Ahua, said as Education Managers, SUBEB was glad to key into the new system of inspection of schools to enhance learning outcomes.
He said "as part of their efforts to ensure effective teaching and learning, the Board has procured Hilux Vans, motorcycles, Tablets, Laptops, and Printers for the Quality Assurance department to facilitate school monitoring activities."
Earlier in a welcome address, SUBEB Director of Quality Assurance, Mr Augustine Akula, said,the huge responsibility of Quality Assurance Officers required their regular training and retraining in order to equip them with modern trends in skills and knowledge to achieve efficiency.
Permanent Member 1 at SUBEB, Mike Kusah, in a closing remark described UBEC as a worthy 'father' that had always identified with SUBEB whenever they conduct staff training and lauded the Commission for the sustained support.