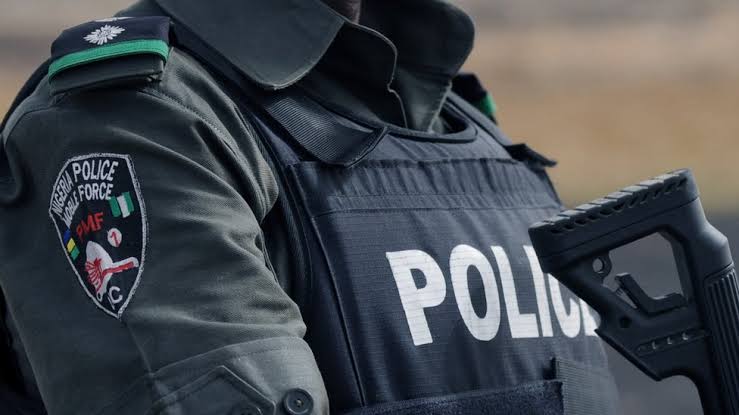 …Police denies involvement
By Dayo Johnson, Akure
A yet to be identified lgbo trader, was allegedly tortured to death by police detectives in Ore, Odigbo council area of Ondo state.
Source said that the victim and three others were arrested after the police in the town raided a hotel.
The four persons were reportedly taken to the station where they were tortured until the health of the victim deteriorated and he was hurriedly released to his family.
His family members reportedly paid N5000 bail before he was released to them.
Reports had it that the victim later died, a day after he was released from police cell.
The source said that " lt was while the police detectives were torturing him that they realized that his health condition has been affected negatively, they immediately granted him bail at the sum of N5000 naira.
"Every other persons raided alongside the deceased were granted bail with the sum of N20,000 and was paid through a PoS machine stationed at the police station.
"The family of deceased after securing his bail on Tuesday took him to the hospital where he was pronounced dead after he complained of pains all over his body.
The family took the corpse to the police station to express thier grievances over his death.
Policemen at the station, shot sporadically into the air to scare away the protesters.
The family of the deceased later left his corpse in the car at the front of the station in protest.
The spokesperson of the command, Funmi Odunlami, however denied the report.
Odunlami in a statement in Akure, however, confirmed the raiding of some brothels within Ore and its environ by police detectives, following reports of the presence of political thugs in the town.
According to him " On the strength of this information, Policemen attached to Ore division embarked on a routine raid of black/flash points and brothels fingered to be where some of the miscreants were lodged.
"Suspects arrested were diligently screened and released on bond the next day.
"However, on Wednesday,15th of March, 2023, one of the Manager operating a Brothel in the area called the DPO to inform him that some people brought a Lifeless Body to his office claiming he died a day after he was released.
"These same set of people invaded the Police Divisional Headquarters of Ore that they will destroy and burn down the station but they were dispersed by the men on duty.
"It is pertinent to state that Ondo State Police Command does not handle issues relating to Police Brutality / Incivility to the Members of the Public with kid gloves as we are committed to upholding the primary duty of the job i.e Protection of lives and Property with high level of professionalism in handling cases reported.
Odunlami urged the people of the state to disregard the news "as we will continue to work tirelessly to build trust and foster positive relationship between the Police and the Public we serve.