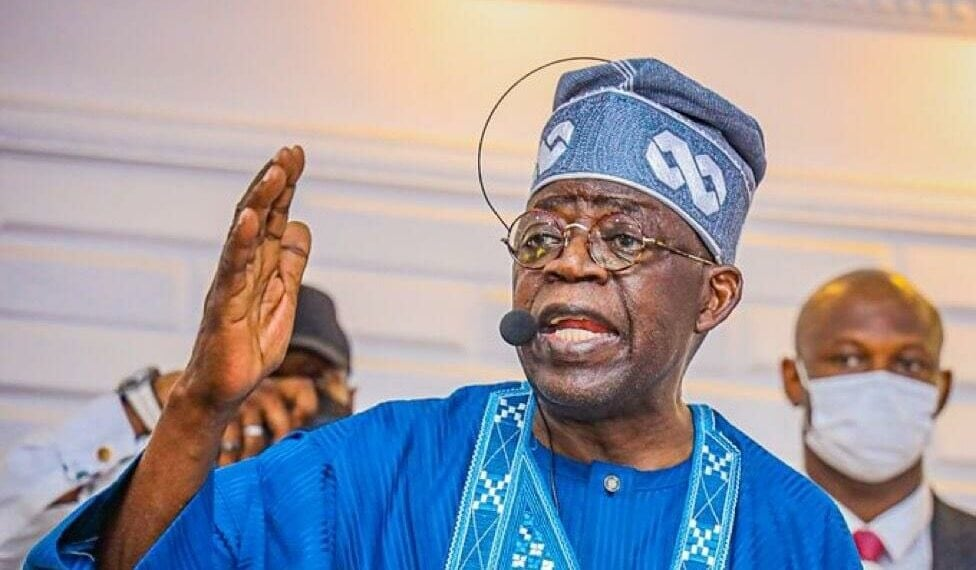 Nigeria's President-elect, Bola Tinubu spokesman in the South East, Dr. Josef Onoh has assured Ohanaeze Ndigbo that Asiwaju's presidential portrait will be hung on the wall of its National Secretariat before the close of work on May 29 2023.
Onoh also said that he was certain the Apex Igbo socio-cultural group will tender an unreserved apology to Tinubu and recant its statement rejecting the election of Asiwaju Bola Tinubu.
He further asked the security agencies to immediately arrest Ohanaeze's spokesman, Alex Ogbonnia, for publicly adjudicating on a matter before the court and proffering legal opinion on the matter.
Ogbonnia had in an interview he granted in Awka, Anambra state said that the Igbo has rejected Tinubu as President-elect, adding that the Asiwaju will not be sworn in on May 29, while he promoted Mr Peter of the Labour Party as the elected as president on the February 25 election.
Irked by Ohanaeze's rebellion against the President-elect, Onoh said that Tinubu does not need Ohanaeze's congratulations and dared the group not to hang Tinubu's portrait in the Ohanaeze's office when the president-elect is sworn into office on May 29.
"I will personally walk into the Ohanaeze Secretariat in Enugu to gladly see Asiwaju's portrait on their wall. So the joke is on them and not on us. It's unfortunate that they have reduced the revered Ohanaeze Ndigbo to a kindergarten organization, made it to loose relevance and has become a national embarrassment," Onoh flared.
He said that it was unfortunate that elders in Ohanaeze saddled the responsibility of guiding the younger generation have sold their conscience for petty political personal gains and have put more effort in promoting division and fueled ethnicity in the 2023 election.
"They have successfully, with negative intention, promoted the Labour Party and it's candidate to become an Igbo political movement and Igbo presidency piloted to rule Igbos alone. The irresponsible action and utterances by this same Ohanaeze has continously kept the region isolated from mainstream politics and continuously settled for a slice of soaked bread in every political season.
"We are not seeking for any congratulatory message from Ohanaeze Ndigbo, but by May 29 they will be sending an apology letter. I'm asking the DSS to invite Alex Ogbonnia for questioning and also explain himself for making himself a Judge in deciding a matter that is already subjudice.
Ohanaeze is now a tin tomato company rather than an esteemed organisation, promoting ethnic division capable of causing more tension in the country,"
"Clearly this is an organisation that just recently was clandestinely seeking for the office of the Senate president to be zoned to the south east from the same President-elect, Bola Tinubu, whom they now claim they don't recognise as their president Elect.
"Their current position has gone a long way to validate my position that the Senate presidency shouldn't be zoned to the southeast because Ohanaeze which promoted politics of divide and ethnicity will use such exalted position to continue to divide Nigeria between ethnic lines.
"The same characters promoted IPOB, failed to caution them when things started getting out of hand and went ahead to betray the same Mazi Nnamdi Kanu they were singing his praises.
"When those saddled with the vital foundational and social responsibility of guidance in a given society fail to live up to their responsibilities as guardians and custodians of values and culture, the government is not to be blamed.
"Irresponsible children are not born but created by wrong and failed parenting and parental values. It is clear the so-called Ohanaeze has failed, if you doubt me go and verify," Onoh challenged.