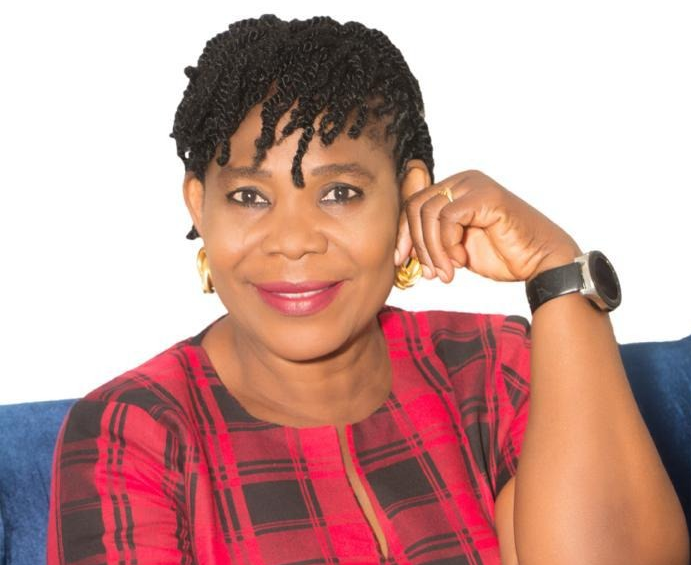 By Prisca Sam-Duru
In the words of late American musician, Kurt Cobain, "Drugs are a waste of time. They destroy your memory and your self-respect and everything that goes along with your self-esteem." That's exactly what becomes the lot of dearest Mofeoluwa Ayowumi Bolarinwa, the best among his siblings, in Lola Akande's latest literary contribution, titled, The Truth About Sadia.
The work of fiction, is a well-researched literary intervention presented as life-changer for not only individuals struggling to regain their sanity due to substance abuse but, care givers as well. In essence, the book shines light on the disparaging effect of alcohol addiction and substance abuse; two well-known causes of mental illness.
Mofe as he is fondly called, represents millions of Nigerian youths with great ambition to become noble in the society. Unfortunately, these innocent minds take a dive into alcohol and drug abuse out of naivety or frustration stemming from unemployment, poor economy, and lack of enabling environment to thrive.
Published in 2023 by Tunmike Publishers, Dr Lola Akande, a lecturer at the English Department of the University of Lagos, in this ambitious and tragic tale, exposes the menace of substance abuse like never before. The habit is uncovered as a major factor responsible for a large chunk of mentally ill individuals littering the streets, contrary to the usual blame on spiritual attack. The author also reveals how most often, stigmatisation, family members and the larger society contribute to the tragic end of drug addicts-turned-psychopaths. The trend which has increased among the Nigerian youths, even secondary school students, especially in recent times, has turned many of them into raving lunatics. These unfortunate ones caged by drugs, are not approachable; you hardly could strike a conversation with them comfortably, even as they become dangerous to their immediate families and larger society. This is reason one must begin by commending Akande for making the subject of drug abuse the core of her new novel.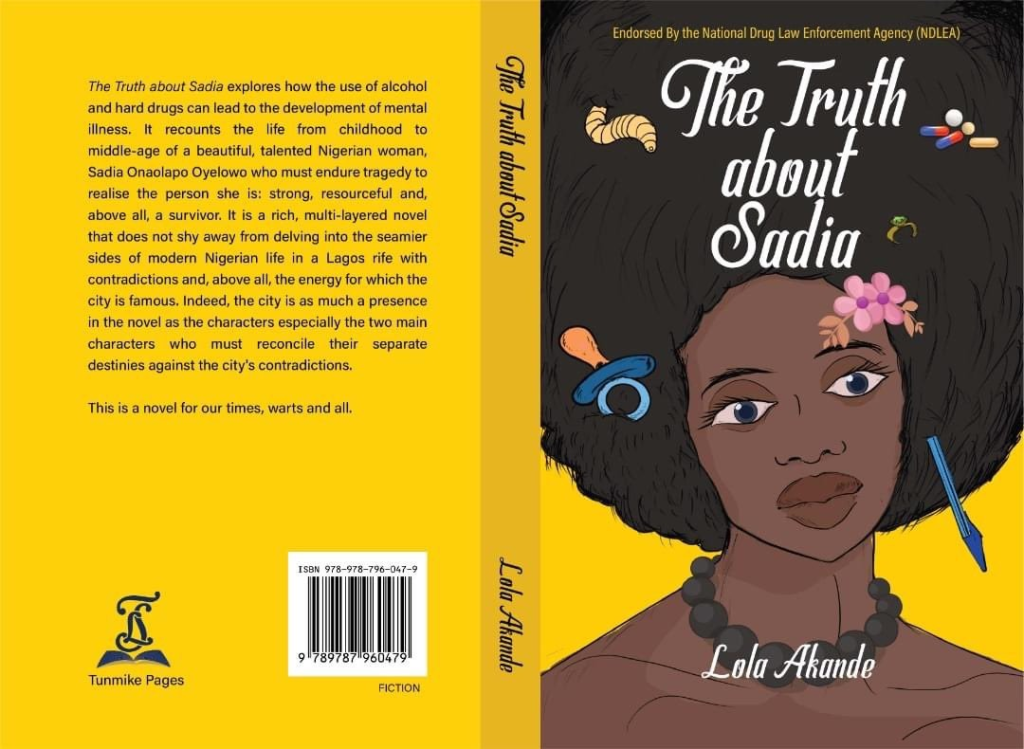 The 301-page book also mirrors the complexities of Lagos, a dual-faced city where its either one easily fails or hustles to succeed. The appalling condition of slums in different parts of Lagos, makes nonsense of its hyped mega city title. Also, the monsters known as touts who themselves are chronic drug addicts terrorising motorists on daily basis make the city horrendously anarchic. The book also explores how a city like Lagos acts as a fertile ground for breeding substance abusers. The author captures a slice of Lagos thus; "He walked into a well-lit hangout; everybody was smoking cigarettes or marijuana or other things. He stood for a moment, mesmerised by the sheer beauty of the lighting. This was Lagos, the city of cities, the famous and infamous melting pot where inhaling smoke celebrated the power of the city to bring people together across cultures and faiths. There were no tribal warriors, ethnic jingoists or religious bigots here; there were only smokers of weed…" That is what confronts you not only in slums but virtually all motor parks in the bubbling metropolis.
The story, told in the third-person narrative spread across twenty-seven chapters, is un-put-down-able. It is laced with unending twists and turns that endure until it gets to its climax. Right from the prologue, the intrigues get the reader hooked till the end. Its simple plot structure woven around the couple- Sadia and Mofe, also makes comprehension easy and tale, quite engaging.
The Truth About Sadia explores themes of envy, pride, unconditional love, family rivalry, stigmatisation, unforgiveness, relationship with drug addicts, domestic violence etc.
Through the suspense-filled fiction, the author harps on the need to confront the menace of drug abuse squarely. Pages 175 and 176 of the book are interestingly loaded with very vital information about an alcohol and drug addict whose condition could lead to psychosis. Even when psychosis is not imminent, the author documents that "There is no one who uses cannabis, for example, that it won't affect the mood, mind and behaviour."
Certain incidents in The Truth About Sadia, lay credence to reasons there have been high rate of domestic violence and, murder/manslaughter in families. It also examines the destructive effects of substance abuse on careers, marriages and finances. Little wonder Dr T P Chia surmises that "Alcoholism is a thief of health, mental sanity, and human dignity."
The award-winning author of "Suitors Are Scarce in Lagos", also addresses the issue of stigmatization in the book under review. In our cultural context, no one wants to be associated with the mentally deranged because of fear of stigmatisation. This hinders cure of the victims.
Set in the city of Lagos, in what could be described as love at first sight, Sadia and Mofe, fall in love. That is, after bumping into each other at a bank in Obalende. Against the advice of her elder brother Akin Oyelowo and Mofe's eldest brother Aremo, Sadia marries Mofe. Life with the love of her life begins on a rosy note, but soon, becomes completely thorny. While the two men who advised her against getting entangled with Mofe fail to give her reasons not to, she soon unravels every mystery that informs their warning. Sadia pays dearly- both emotionally, mentally and physically for loving Mofe. Traumatised, she finds herself also drifting into the world of insanity until she garners strength to learn to live again.
Akande's work of fiction narrated with mastery has also, succeeded in sending out a crucial message to the public- peer pressure is not the lone cause of drug addiction. Other factors exist unnoticed. It's not clear whether it's a coincidence that Mofe and Sadia are orphans. However, one thing that's obvious from the narrative is that both families are dysfunctional. Clearly manifesting in the couple's relationship with their individual siblings is the lack of parental influence, love and genuine care. Also evident is the existence of rivalry, anger and so much pride.
The truth about Sadia is a masterpiece. It's a priceless and worthy piece of creativity that will go a long way in curbing the menace of substance abuse. The book, apt for awareness campaign, is an eye-opener not just for families of the 'lunatics' but most importantly, every youth. They are admonished to steer clear of drugs because once a person indulges, it's hard to stop. Mark Twain captures this explicitly; "Giving up smoking is the easiest thing in the world. I know because I've done it thousands of times". And that, is Mofe's dilemma. He lacks the will power to stay off drugs and alcohol as well as the needed support especially from Aremo and Tosin. As a result, he experiences relapse marked by violent episodes that shame his family.
The book already endorsed by the National Drug Law Enforcement Agency, NDLEA, will also appeal to intending couples as it helps recognise signs of drug addiction, to avoid 'had I known' as is the case of Sadia. Families will no doubt, find the piece informative and educative enough to know when a member is going into drugs. It is highly recommended.