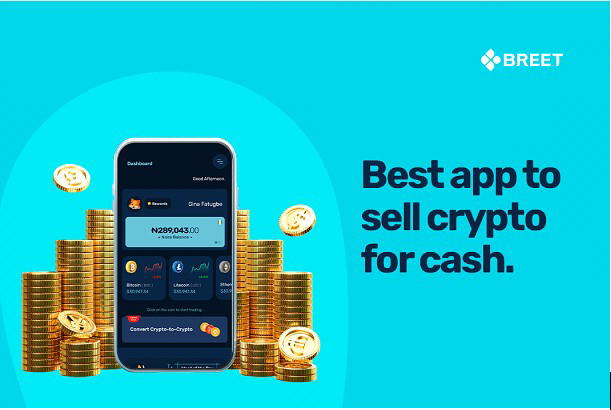 As the use of digital currencies gains momentum, an increasing number of individuals are venturing into this realm. Bitcoin has gained notoriety worldwide as one such cryptocurrency that is widely used and recognized by many.
However, a significant barrier faced when handling Bitcoins for most people is how to translate them into their country's currency adequately. Nigeria uses Naira; therefore, numerous Nigerians seek ways in which they can change their bitcoin investments seamlessly without complications arising during these transactions. This article seeks to elaborate on some expeditious approaches you could apply towards converting your bitcoins to Nairas so that you may have hassle-free access to your funds at any time necessary."

Despite conducting research, you may still find yourself perplexed as to which route is most secure and expeditious when confronted with an abundance of options for converting Bitcoin to Naira within Nigeria's borders.

Additionally, you can experience the following issues:
⦁ High withdrawal and transaction costs
⦁ Shady actors attempting to con you
⦁ The difficult process of buying and securely keeping your bitcoin before, during, and after the transaction

Breet is a remarkably dependable and expeditious platform for selling bitcoin in Nigeria. The development of Breet was motivated by the desire to grant crypto traders access to an inexpensive, pragmatic, and secure mode of liquidating their digital assets.
With unfailing adherence to security protocols guaranteed on this trusted exchange point, you are assured that your cryptocurrency transactions will always be conducted with utmost reliability while trading locally within Nigeria's borders – no matter how great or small they may be!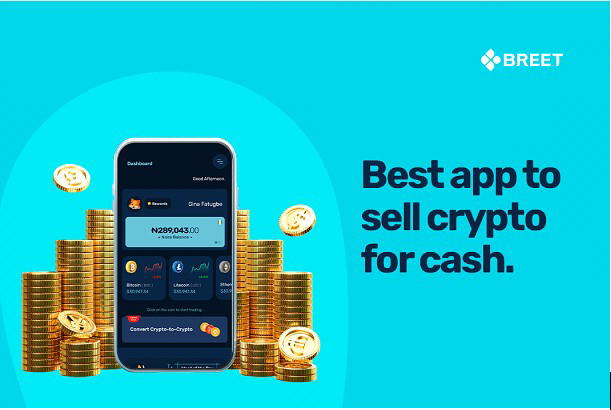 Breet: The Fastest Way To Convert Bitcoin To Naira
In February 2022, a brand-new cryptocurrency trading program called Breet was released.
Breet is an OTC cryptocurrency exchange platform that enables individuals and businesses to instantly convert their cryptocurrency to cash money if they merely want to accept cryptocurrency and get a flat equivalent of their coin.
With the Breet over-the-counter system, you may avoid the headache of repetitive charts of the cryptocurrency market and monotonous explanations of what cryptocurrency is and how it operates. Without using peer-to-peer trading or a third-party agent, Breet enables users to safely convert and withdraw their crypto coins into actual money in less than five (5) minutes.
You can receive your Bitcoin through the Breet wallet provided securely to you and withdraw your funds straight to your local Naira bank account. It could be through regional banks like First Bank Plc, UBA Plc, Wema Bank Plc, … or online FinTech banks like Carbon, ALAT or Kuda Bank. Whichever bank, Breet supports it as long as you can receive money using it. Additionally, if you are in Ghana, MobileMobile Money is available for use.
Creating an account on Breet
Firstly, you'll have to download the breet app on your mobile device. The Breet app is available on all iPhone and Android devices.
You'll need a valid email address and working phone number to open a Breet account.
Afterward, you must turn on two-factor authentication (2FA). This adds an extra degree of security in the event that someone discovers your password but is unable to access your account without using your 2FA.
Finally, you can now set up your accounts by generating your personalised bitcoin wallet address and adding your Naira bank account, which you will use to receive your funds.
How To Convert Bitcoin To Naira In Breet
⦁ Clicking BITCOIN on the dashboard brings up the Bitcoin trade page.
⦁ Create a wallet address for Bitcoin.
⦁ Send the sender your wallet address. You can accomplish this by asking the sender to scan the QR code or by sending the wallet address that has been copied to your clipboard.
⦁ Wait for at least three blockchain confirmations before proceeding.
⦁ Receive bitcoin in your wallet, and the system will convert it to naira, your local currency.
⦁ Withdraw to the supplied local bank account.
See! It's that simple. After completing the aforementioned steps, you can begin to sell Bitcoin in Nigeria fast and safely. Simple as 1-2-3.
How is your Bitcoin safety guaranteed by Breet?
Breet employs an OTC system and a team of active moderators to make sure your transactions go off without a hitch. You can always challenge the trade if any issues arise. An agent from Breet Customer Support will get in touch with you and settle the issue ASAP.
Breet is a software for trading cryptocurrencies with heightened security measures to secure its customers' assets. During registration, it implements two-factor authentication and email confirmation as part of the process while providing other extra features, such as allowing access via a fingerprint scanner. The company believes that ensuring its clients' funds is essential in building trust within the market, thus prioritising this aspect above all else when developing improvements on its platform.
The Breet Support team acts as your safety net should any concerns emerge, and the OTC system guarantees secured, speedy and assured deals for all transactions done on the Breet app.
What distinguishes Breet from other exchanges?
Breet does not charge any fee, in contrast to other markets. There are no unstated costs or "catches." Breet offers this service at no charge, along with round-the-clock client support. This is how we encourage the use of cryptocurrencies and give the general public access to money that knows no boundaries.
Breet users enjoy rewards anytime they trade on the Breet app, another big win to joining the Breet gang.
There's a referral program that bonuses users for every new user they bring to the platform.

Breet Blog suggests that dealing with cryptocurrencies always carries the risk of a fluctuating value, and its profitability is not guaranteed. Nevertheless, it can serve as an opportunity to earn money on virtual platforms when accomplished by deliberate analysis and skillful protocols for managing risks.

Breet's blog serves as a reliable source for educating users. It could be considered the most outstanding crypto blog in Nigeria, presenting its patrons with precise and current facts about various types of digital currencies together with associated advantages or hazards.
The information that readers can access encompasses technological aspects pertaining to distinct cryptocurrencies, market tendencies, and past achievements, along with relevant news highlights which may influence their worthwhileness. One noteworthy feature is that you don't have to navigate away from your app – accessing essential updates on the go has been made simpler through integrated blogging facilities!

All in all, Breet presents itself as a dependable option for individuals seeking to market and regulate their digital currency within Nigeria and Ghana.
The cheapest and simplest cryptocurrency exchange to sell Bitcoin in Nigeria is Breet.