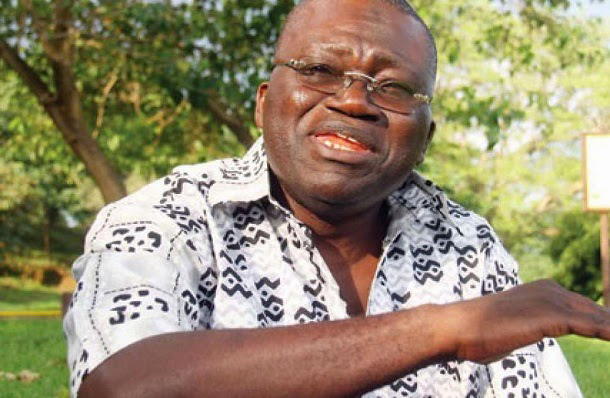 Issa Aremu
By Victor-Ahiuma-Young
Ilorin: The Director-General of the Michael Imoudu National Institute of Labour Studies, MINILS, Issa Aremu, has implored the Governor of Central Bank of Nigeria, CBN, Godwin Emefiele, and Nigeria Labour Congress, NLC, to engage in social dialogue over Organised Labour planned strike to protest ongoing cash crunch.

Aremu argued that social dialogue is imperative over the controversial cashless policy to avoid unnecessary disruption of the central banking activities in the country.

Speaking in Ilorin, Kwara State, at the 40th Prayer Anniversary of the founding of the MINILS, Aremu observed that it was time to rethink the Naira redesign policy given the hardships encountered by small depositors as a result of the persistent prevailing incidence of network failures which CBN has acknowledged.

He said it was inevitable that NLC would rise to speak for workers and other Nigerians who daily could not access money for subsistence.

Aremu however said the planned picketing of the Headquarters and state branches of the Apex Bank was "avoidable if CBN engages Labour with the assurance of policy efficiency. "

According to Aremu, political democracy must be complemented by economic democracy, saying
"CBN has the responsibility to show the stakeholders including organized labour the Naira redesign is meant to improve public welfare not deepening income poverty".

Aremu said labour had always been an enthusiastic supporter of CBN development financing measures but lamented that the current cash crunch had engendered a crisis of confidence in monetary and financial policy.

Earlier MINILS' Director-General said the special interfaith prayers attended by management and staff of the Institute, was all about appreciation to Almighty God that MINILS had come of age as the regional Centre of Excellence in LABOUR education in Africa. He recalled that President SHEHU Shagari formally commissioned MINILS in 1983 as part of the 3rd National Development Plan.

Aremu commended President Buhari for repositioning MINILS through the support of the two Ministers of Labour namely Mr Festus Keyamo, and Dr Chris Ngige