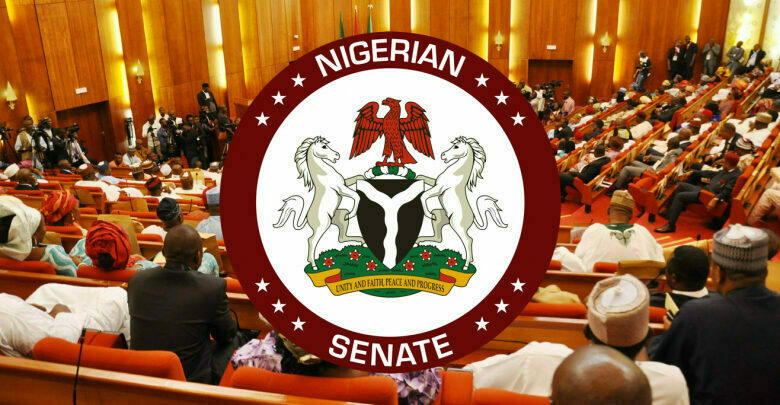 By Fortune Eromosele, ABUJA
Civil rights advocacy group, Human Rights Writers Association of Nigeria, HURIWA, on Thursday, said that the office of the Senate President should be zoned to the southeast.
Addressing newsmen in Abuja, National Coordinator, HURIWA, Comrade Emmanuel Onwubiko, drummed support for Ebonyi State Governor, David Umahi, saying that he was the best man for the job.
According to him, "Our suggestion is that the Senate president should be given to the southeast. The reason is that the southeast constitutes one of the legs of a major ethnic group. First and foremost I want to state that we are an organization that is not partisan. We are totally indifferent to matters that have to do with good governance in Nigeria. Good governance means we are supposed to have institutions that function optimally and benefit the citizens of the Federal Republic of Nigeria.
"Hence, we need a solidly grounded Senate President and a Speaker in order for those individuals to offer what they call checks and balances to the head of the executive arm of government. We want to warn that the next National Assembly shouldn't be the kind of National Assembly that we now have.
"Whereby the leaders of NASS behave as if they are appendages of the head of the executive arm of government, for you to have that you need to have some qualities that must be present in any individual that seats on the sit of the Senate presidency.
"We do not want to have a lackey of the head of the executive arm of government as the Senate President, else democracy will not work in Nigeria. So we need to check the qualities of those individuals who have shown interest in the sit.
"We've seen a lot of Senators from the North that are campaigning for the Senate. We want to warn you that it is not the right thing to do, they are overheating the polity, Nigeria doesn't belong to one ethnic polity. In order to have a balance in the country, the Senate president should be given to the southeast. And the Governor of Ebonyi State is the most qualified person to be the Senate President in our own assessment. That does not mean other contestants are not qualified."
HURIWA's Onwubiko warned against giving the Senate Presidency to a Muslim, stating emphatically that it would be dangerous to toe such a path.
He said, "Before this election, we warned that allowing a party that has the same faith ticket to produce a President and a vice was going to be devastating for the country. Will Nigeria ever accept a Christian-Christian presidency? Now, there are Muslims that are coveting the Senate presidency. We are saying once again it is very dangerous for our Muslim brothers to be eyeing the office of the Senate President when there are other prestigious offices to follow like the Speaker of the House of Representatives."