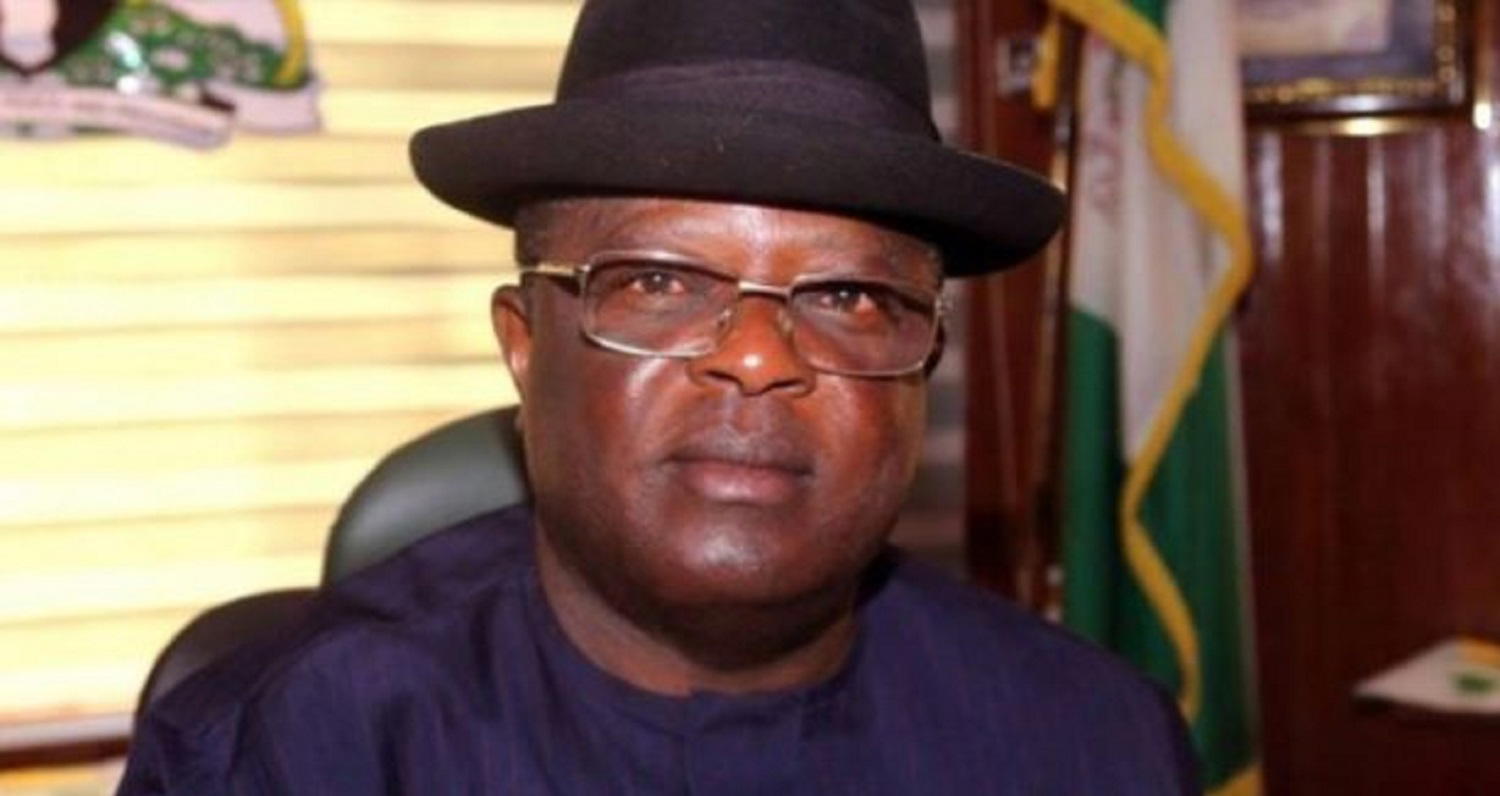 Governor David Umahi
By Fortune Eromosele, ABUJA
Civil rights advocacy group, Human Rights Writers Association of Nigeria, HURIWA, on Wednesday, withdrew its recent endorsement of the Ebonyi State Governor, Dave Umahi.
HURIWA, in a statement by its National Coordinator, Comrade Emmanuel Onwubiko, said the group's withdrawal was anchored on the widespread electoral violence recorded before and during the 2023 general elections in the home state of the Governor and the Senator-Elect for Ebonyi South Senatorial District in the incoming 10th National Assembly.
HURIWA maintained that it is still in support that the Senate Presidency is zoned to the southeast but categorically said Umahi should not be considered.
Recall that HURIWA had on March 23, 2023, said the Senate Presidency should be zoned to the southeast geopolitical zone and had drummed support for Umahi.
However, HURIWA's Onwubiko said, "We have just done an on-the-spot assessment of the conduct of the just-ended polls in Ebonyi State and we have gathered evidence of pervasive, massive violence and bloodshed before, during and after the gubernatorial and presidential elections.
"From detailed information, we can emphatically state that the Ebonyi State Governor must be held accountable for so much of this violence which was unleashed by armed goons operating as state-funded mercenaries and vigilantes.
"In view of this overwhelming evidence of violence before, during and after the election we regret to withdraw our recent endorsement of the Ebonyi governor as best suited for Senate President. In fact we are making plans to drag the governor to UK government to ask for travel ban.
"We must candidly admit that we were misled by a respected Nigerian initially to make the first endorsement but we have since come face-to-face with empirical evidence of violence during that election and so we hereby withdraw the endorsement that was done in error of judgment."