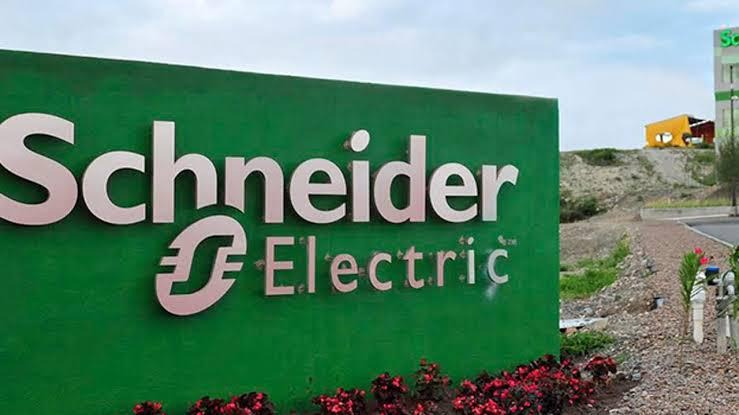 By Providence Ayanfeoluwa
Schneider Electric, a sustainable energy multinational company has unveiled cost-saving energy solution, even as it called on Nigerian industries to channel their attention on current building management systems for optimum operation.
Recall that the Global Building Management System Market is projected to reach $ 33.83 billion by 2030 from $12.73 billion in 2022.
In a statement, Product Application Engineer, Schneider Electric, Tunde Olumuyiwa, said that the need to manage energy usage and minimize costs has become imperative given that the Nigerian landscape has witnessed a surge in energy cost in the past years.
He added that the need to manage energy resources locally derives its importance from both the global and national perspectives, saying that the firm leads with a purpose driven focus to provide energy and automated digital solutions for efficiency and sustainability in every home, industry, infrastructure, data centre, by combining energy technologies, real-time automation, software, and services.
Speaking on the solution, EcoStruxure and the benefits, Olumuyiwa stated: "The EcoStruxure solutions are designed to minimize energy consumption while maximizing performance management in buildings and industries power systems. With the EcoStruxure Building Operation, EBO and Power Monitoring Expert, PME, Fast Moving Consumer Goods, FMCGs, Hospitality, Manufacturing, and Construction businesses can efficiently track and manage energy consumption, monitor building systems, observe energy use, combine data from all energy assets, and access real time and past data with easy-to-use analytics from a central point.
"The EBO and PME solution simultaneously solves customer related problems – from lighting, air conditioning, plumbing and water monitoring, access, and security. EcoStruxure provides a value added package inclusive and tailored to a customer's specific need.
"Operating today without proper system management triggers excessive expenditure on energy, less effective operation and therefore reduced customer satisfaction. Nigeria is committed to reducing the generation of emissions across the energy sector below 20 per cent by 2030. "Therefore, adopting the Schneider Electric EcoStruxure innovation works in sync with advancing Nigeria's energy transition goals.
"EBO and PME can be deployed at any stage from construction phase of a building or any phase by an expert. More importantly, they can be combined to deliver the best results in industries and guarantee management efficiency. Investing in these solutions will help with smooth building monitoring, resource conservation, while delivering topnotch services," he said.