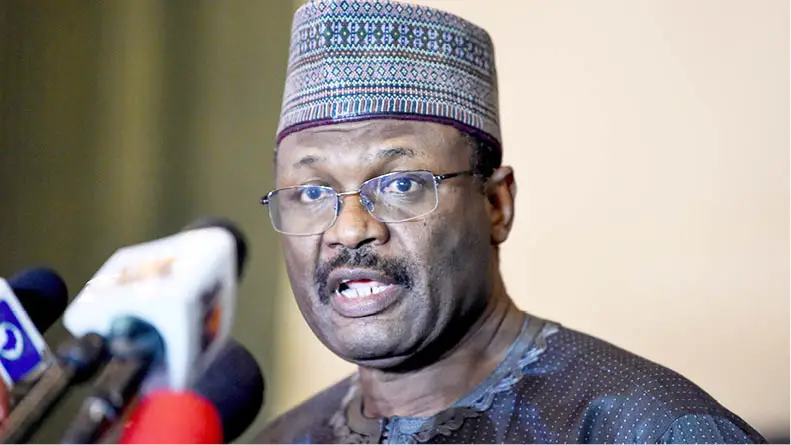 By Ozioruva Aliu
A former Provost Marshal of the Nigerian Army and a member of the Pan Niger Delta Forum (PANDEF) Brig. General Idada Ikponmwen (rtd) has berated the Independent National Electoral Commission (INEC) and recommended that the body be sanctioned over its failure to adhere to the provision of the 2022 Electoral Acts in the conduct of the February 25,2023 Presidential and National Assembly Elections.
Speaking to journalists yesterday in Benin City, Edo State, Ikponmwen said, INEC raised the hope of having a free, fair and credible elections with the introduction of Bimodal Voters Accreditation System (BVAS) but that the disappointed Nigerians by it's failure to transmit the results of the presidential election results electronically through the BVAS.
He said "I must say that INEC failed! Most international observers, including many ambassadors in Nigeria condemned the result. The reasonable thing for INEC to do was to address the complains, add these results that were not coming, decided what to do with the areas where there were violence, before you announce the result. In all I can't give a pass mark to the INEC authorities and I think under any circumstance they ought to be sanctioned. It is either something is properly done or it's not done at all. You can't say you have done it, where you have not done it well! If INEC does not want to keep the provision of the Electoral Act of 2022,why did they do it ? Why did you give Nigerians false hope? Nigerians were rejoicing that we now have solution for violence, snatching of ballot boxes and other things. In all INEC has failed and cannot be commended.
"I know those who contested the election are aggrieved, but at the end of the day, they will not be the only one that will be aggrieved. What is wrong is that those whose conducted the election did not follow the procedure that was entrenched in our laws. If anything goes wrong in evaporating the constitutional provision of our land, or at the end of the day the wrong person gets there, it will be a burden on the mind of those people who voted. With all the electronics that were used, a lot of people are not happy with the procedure adopted by INEC, particular the way the results were announced, even when the chairman of INEC said, he will look into the grievances of those who have complaints."
On the Saturday Governorship and House of Assembly Elections. The retired General and Constitutional Lawyer said. What should be paramount is that Nigerians vote for those with the interest of the public at heart, he advised Edo People to vote the candidates of their choices.