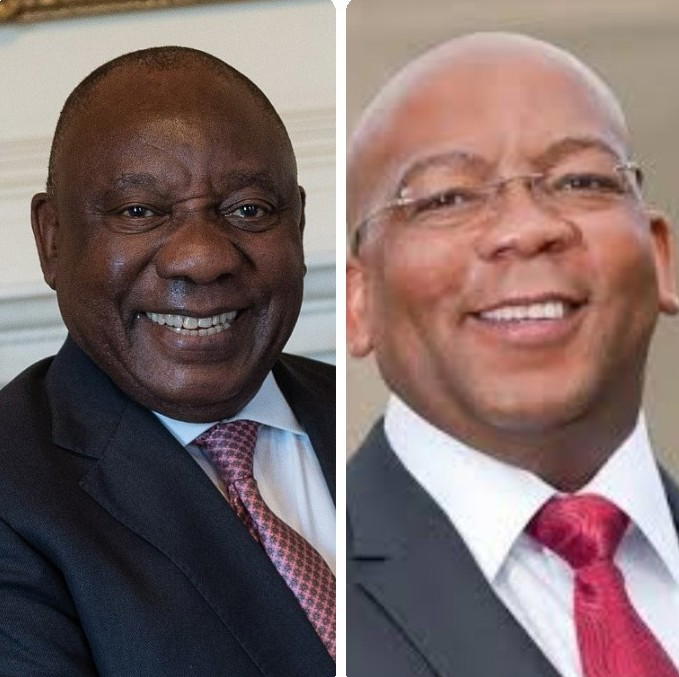 By Biodun Busari 
South Africa's President Cyril Ramaphosa has appointed a former Mayor of Pretoria, Kgosientsho Ramokgopa as the new Minister of Electricity in a mini-cabinet reshuffle on Monday.
This was the Ramaphosa's first executive revamp since last year when the country started experiencing power problems that have hindered economic growth and frustrated South Africans.
Ramaphosa declared a state of emergency to help combat severe power shortages and the appointment of Ramokgopa was a step to achieve that ahead of the next general election, BBC reported.
Ramokgopa is a 48-year-old engineer, who is believed to have the capacity to address the challenges that have bewildered the power sector in South Africa. 
"The primary task of the new minister will be to significantly reduce the severity and frequency of load shedding (electricity outages) as a matter of urgency," said Ramaphosa in a televised address.
Years of scheduled blackouts have plunged Africa's most industrialised economy into darkness as the state-owned energy firm Eskom — saddled with constantly breaking down generating plants — fails to meet demand.
The power cuts have reached new extremes, with the country experiencing a record 207 days of power outages last year alone, compared to 75 days in 2021.
Outages cost hundreds of millions of dollars in lost output each day.
In another development, Ramaphosa also appointed Paul Mashatile, 61, as his deputy president to replace David Mabuza, who resigned last month after serving just one five-year term during which he was largely absent.
Mashatile was treasurer and secretary general of the ruling African National Congress (ANC) before he was elected party deputy president in December.
Outspoken Tourism Minister Lindiwe Sisulu, daughter of revered anti-apartheid activists Walter and Albertina Sisulu, who has openly opposed Ramaphosa in recent months, was dropped from the executive. Her portfolio, was handed to a leader of the small opposition party GOOD, Patricia de Lille.
Surprisingly Ramaphosa retained Nkosazana Dlamini-Zuma, who in December defied ANC party orders and voted with the opposition in favour of a motion that would have initiated proceedings to remove the president from office over a farm cash theft scandal.