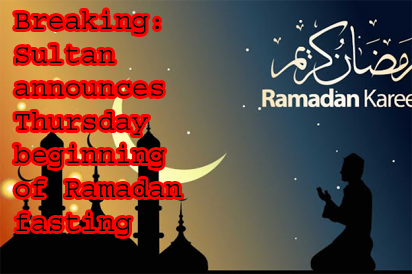 Ramadan
Dare to Inspire (DTI), has concluded plans to empower young (Muslim) women and youth across the globe, through it's 7th Annual Mentoring Session scheduled to take place online Webinar on April 8, 2023.
Briefing newsmen, the  convener Bunmi Ghiazat Adebimpe, said "We thank God for keeping us to witness the 7th Edition of DTI Mentoring Session. Since we commenced the maiden edition in 2017, we are glad to see the positive impact that these sessions are having on our young women and youths across Nigeria and beyond. As usual, this edition promises to be exciting and inspirational as we will have the presence of high-calibre technocrats and financial leaders who will be sharing important ideas and experiences on how to achieve sound financial health as well as navigating life events that impact our personal income or assets.
This is especially important in this period of high inflation caused by rising food and energy prices that has directly impacted everyone's disposable income and generally led to high cost of living. We believe our theme for this year 'Sustainable Roadmap to Achieving Financial Resilience' is very timely. I encourage our women and teeming youths to register and participate".
The annual mentoring session creates opportunity for young women, youth, professionals, and entrepreneurs to be guided and inspired with the knowledge and life experiences of our seasoned leaders. This year's event will feature leading women leaders and professionals such as the Chief Executive Officer, Lotus Financial Services.Toyin Kekere-Ekun, Partner, Internal Audit, Governance and Risk Compliance, KPMG,Bimpe Afolabi,  Founder, Sisters in Business, UK,Jennifer Ogunyemi and Wura Abiola PhD, Managing Director, Management Transformation Ltd (MT).
The event is in partnership with Superheads International Limited, Laroche Foundation, VPcube Studios, The Accubin, Impreme Studios, Fesoda Integrated Services, The MPower Circle, Mustaeina TV, Bedouin, Four23 Photography, Rubbin Minds, The Umm Fariha Network, Waqhill Associates, HalTV, KYBevents, DeenTalks Nigeria, Hadiya Home&Lifestyle and ARABEL Exclusive Islamic Materials Ltd.