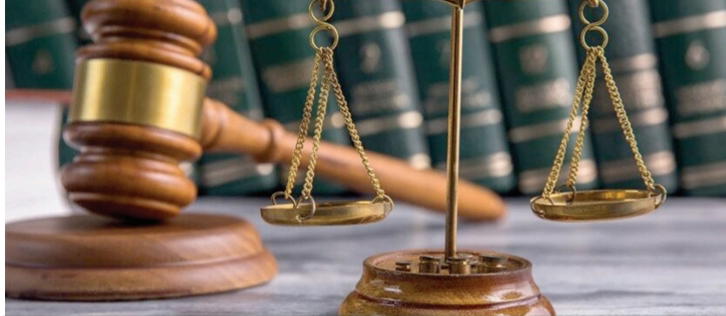 By Benjamin Njoku, with additional report from Ebunoluwa Sessou
When two people decide to get married, they do so with the intention of staying together forever 'till death do us part.'
But unfortunately, the reverse is the case today as most marriages in our society end as soon as they are contracted.
The worst part of it is that those we look up to as role models are leading the pack.
In the last five years or so, there has been an alarming rate of divorce or break ups among Nigerian celebrities. And this ugly trend has left much to be desired as far as the original concept of marriage is concerned.
Back in the days, divorce was hardly brought to the public space. It was then perceived and tagged as a taboo and not good for public discourse.
Sadly, with the advent of alien culture, the reverse is now becoming the trend as many marriages are steadily crashing like a pack of cards.
Last year, a total of 14 divorce cases were recorded in the limelight industry. The number increased by five percent compared to what was recorded the previous year.
Most times, the parties involved cited irreconcilable differences, infidelity, domestic violence, denial of sex and so on, as part of the reasons for their filing for divorce.
It came as a shock to many when Paul Okoye of Psquare fame and his ex-wife, Anita ended their eight -year- old marriage last year, alleging several problems as cause of their break up. The same goes to dance queen Kaffy, who also divorced her ex-husband , Joseph Ameh. Actor Kalu Ikeagwu divorced his wife of six years, Ijeoma.
Actress Yewande Adekoya equally ended her eight-year-old marriage with her ex-husband, Abiodun Ishola Thomas, claiming that the latter emotionally abused her for 14 years.
On his own, veteran actor Saint Obi alleged that his ex-wife , Lynda, attempted to kill him, hence his decision to divorce her. What would you say of comedian Julius Agwu who only confirmed his break up with his ex-wife, Ibiere of 12 years a few months ago after months of speculations?
Like Kaffy, sex therapist and aphrodisiac seller Hauwa Saidu, popularly called Jaruma, quietly walked out of her marriage in 2021, but news of their divorce made headlines last year. Didn't we just months back see Basketmouth's post on Instagram declaring that he's saying goodbye to his marriage of 12 years to Elsie? Actor Gideon Okeke got married to Chidara four years ago but today, she's single.
Likewise, film maker Kunle Afod and Desola, actress Chacha Eke and her film maker ex-husband, Austin Fanni, dancer Korra Obidi and Justin, Omotayo and her on-air-personality ex-husband, Kayode Oladotun popularly known as Do2dtun, Sina Rambo and his ex-wife Korth, Funke Akindele and JJC Skillz. The list is endless.
In the recent past, we have seen how the marriages of the likes of Ini Edo, Uche Elendu, Toke Makinwa, Tichidi Chikere, Chika Ike, Angela Okorie, Mercy Aigbe and her estranged ex-husband, Lanre Gentry among others crashed l after one or few years of living together. Not forgetting also how Afro-pop queen Tiwa Savage and her ex-hubby Tee Billz ended their two years marriage that produced a boy. Tonto Dikeh is not left out.
In a recent interview with Vanguard, Ara the queen of drums, recalled why her marriage crashed, saying her ex-husband was feeling insecure and intimidated by her celebrity status.
"Men cannot contain a strong woman like herself in a relationship. It is not peculiar to the entertainment industry alone but in all fields as men get easily intimidated and as a result become insecure", Ara said.
The question on the lips of many today is: Why are many celebrities crashing out of their marriages after they had spoken volumes about their virtues when they tied the knot?
While it's unarguable that celebrities are not alone in this ugly trend, their case is like that of the proverbial "lamp that cannot be hidden in darkness."
Moreso, as the ones in the limelight, they command a lot of influences in the lives of the young ones.
To many, celebrities are notorious for short relationships and marriages that don't end well. Yet we also had celebrity couples who have made their love last for eternity. But whichever way you want to look at it, entertainers are also humans and possess all the human foibles. They go through their phases and have their struggles. It takes strength, commitment and determination to continue with a union that is steadily waning.
For veteran film maker, Zeb Ejiro, celebrities can't be circled as they are not superhuman beings.
He argued that as those in the limelight, celebrities are not devoid of making mistakes like other humans.
"I think it's unfair to single out just the entertainment industry, as this is prevalent across the board. It's just that a divorce or separation in our industry gets magnified because it makes big news," Ejiro posited.
He continued: "At times, people forget that celebrities are human beings, they think that they are super human beings. It's just like pastors, the man of God is not a superhuman being. They can make mistakes, the same thing with celebrities.
Why the celebrities are different is because they make big news as people that operate in the public space. If you go to the financial institutions, ministries, medical and legal professions, if 14 cases of divorce happened in the entertainment industry, 100 of it happened in other professions that I mentioned.
"This is because they are not celebrities, so nobody cares to write or read anything about them. So, it's not like it's a big deal that is happening in our space. Nobody wants his or her marriage to crash.
"Maybe, if they don't find themselves compatible any more, the best thing to do is to go your separate ways. Instead of resorting to beating your wife, or stabbing you, the best thing is to end the marriage.
"My take is that it's making news because these guys are celebrities, but the same thing is happening in the financial, medical , legal and oil industry. It's happening five or ten times more than what is happening in our industry."
Ejiro, however, cited financial and societal pressures as the major factors responsible for the rising cases of divorce in the entertainment industry.
"The society is not helping us. If a celebrity jumps okada or joins a public bus, it's big news even when he or she is financially pressed. They don't have their privacy any more and that's part of the problem," Ejiro added.
When the issue of money is at the centre stage, it makes so many things not to be under control. Things are really biting harder, thereby causing some couples to lose it.
Sharing the views of Barrister Nneji, the Executive Director of Women's Right and Health Project, WRAHP, Mrs Bose Ironsi added that many people are going into marriage nowadays for wrong reasons. It's either because of the physical appearance of the man or the woman involved, or how wealthy he is, without considering their own happiness in that marriage.
She also berated a situation where people are treated with the old traditions and belief system in the 21st century, adding that with the world becoming a global village, people are challenging the old order, as they are more aware of their rights now than before.
"You cannot be treating people with the old traditions and belief system in a 21st century and you expect them not to react. People are still stuck in the traditional practices and that's why they are reacting today.
"Secondly, many people are going into marriage today for the wrong reasons. They go into a relationship because of the physical appearance, whether the person is handsome, beautiful or that he's wealthy. The expectation is not about respect for their person or who they are. Again, people are no longer condoling abuse in marriage," Mrs Ironsi posited.
Mrs Ngozi Nwosu-Juda, founder of Vision Spring Statistics, said report by the National Bureau of Statistics revealed that there has been an increase of 0.2 of men and 0.3 of women who have been legally untied in recent times who are willing to go their separate ways. Though she noted that the statistical data does not cover all forms of separation that happened in marriage.
However, despite such reports, it's improper to ignore the fact that, unfortunately, the situation with the number of divorce cases in the country has significantly changed for the worse in recent times.
According to her, the increasing rate of divorce in our society today is not unconnected with the disturbing issues confronting the family front, where marriage as the oldest institution in the world is no longer taken seriously or respected as our parents did during their time.
She recalled a case they handled three years back, where a woman wanted to divorce her husband without making it public knowledge.
"She just walked out of her marriage, giving an excuse that her mother also divorced her father at a particular age. And for her, it was a taboo if she also had to do so. So she chose to walk out of the marriage quietly.
"The happenings around us indicate that there are lots of divorce cases in recent times, Most of these issues come about because people are becoming more intolerant of one another, probably as a result of poverty and issues of incompatibility.
"There is a cultural belief that marriage is the ultimate achievement of a woman or man. So, when they go into marriage, they soon discover that there is more to life than jumping into marriage," Juda stated
For Nwosu-Jada, people walk out of their marriages when there's no compatibility test.
'Some other people are also influenced by what they see around them, there's the issue of greed, Some people marry for the wrong reasons and that's why some marriages that are built on these reasons are crashing today.
"In our culture, divorce is a taboo and that's why some people believe that they can continue to endure their marriages. Many things allow a woman to stay in a bad marriage. Some women do not opt for divorce because of their children. There are some men who do not want to be seen as single parents, so they prepare to endure the marriage," Nwosu-Juda added.
Stressing further, Juda said there are many divorce cases today that are not documented. This is because the parties involved would rather walk out of their marriage quietly than to make it a public knowledge.
Speaking in the same vein, Barrister Sunday Onubi, also agreed that divorce cases in Nigeria have risen in the last few years and are more common among younger couples.
"I would say it (divorce) is more prominent in the last six to seven years from my experience and what I've seen in court while practising law for 12 years. Divorce cases are much more prominent these days than they were before and I think it's even more prominent among younger couples than older ones.
"I think the shortest marriage I've handled was 6 months and the longest was about 17 to 18 years. I remember at the time I was first briefed the couple had a child in the university and another was just about to enter the university," he was quoted as saying in an interview.
A report published in 2018, revealed that a total of 3, 000 divorce cases were recorded in Badagry, a Lagos community. Also, in a similar report titled, "Deciphering the high rate of divorce in Nigeria," which was written by Umar Yakubu in 2019, Kano state alone had over one million registered divorcees.
The president of Igando Customary court, in Lagos, Koledoye Adeniyi once bemoaned the alarming rate at which young couples are filing for divorce.
In his ruling in one of the divorce cases brought before him, Adeniyi expressed sadness following the rate at which young couples approach the court to end their marriage.
"It is necessary for a man and a woman to observe and study each other very well before going into marriage.
"But more often than not, this does not happen and couples quickly get married as soon as they fall in love not caring whether the love is genuine or not, which is why they put up the excuse of being incompatible with each other and seek divorce," he bemoaned.
When it comes to the issue of divorce, parents have their own fair share of the blame. Reports had it that parents not only influence their daughters' choice of life partner, but also, they encourage them to go for wealthy men that will feather their nest,
Apart from lack of trust, communication gap, sex, violence, other added factors have also been identified as reasons for the growing trend of failed celebrity marriages.
They include fake lifestyle, infidelity, lack of privacy and inability to keep your marital troubles away from the public space. Additionally, managing egos among celebrities has always posed a serious problem in their marriages. When a woman is rich, famous and more successful than her husband, chances are there that she will accord little or no respect to her partner and rarely find time to attend to her family needs.
Following their 'status' as celebrities, some of them prefer to stay single; while getting sugar daddies to father their babies to avoid searching for a 'true love' in a man that will later break their hearts.