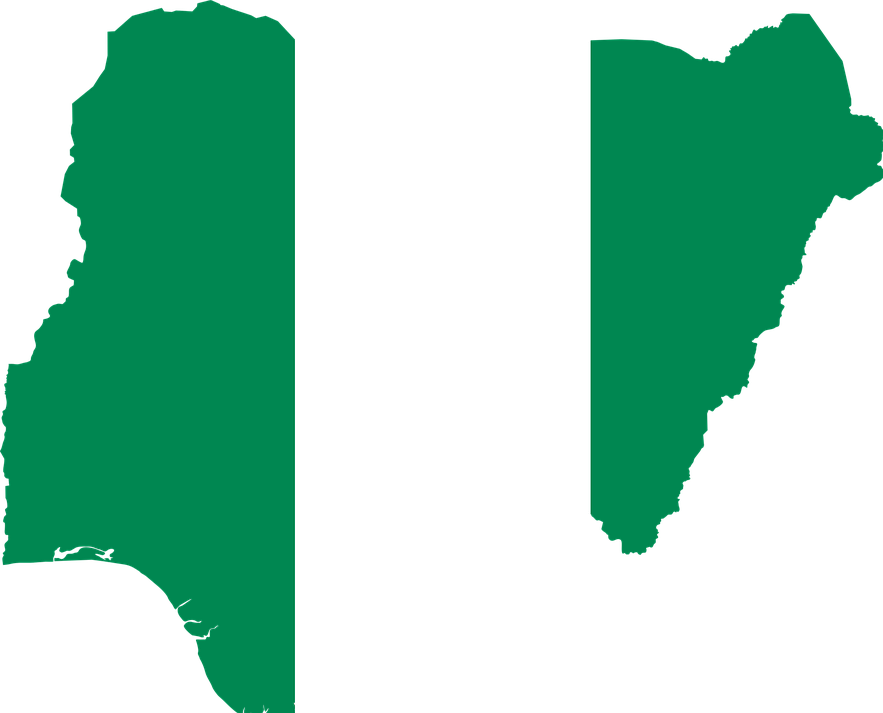 •Air Commodore Olayera speaks on NIPSS Course 42 findings showing huge gap between population and human capital development
•Recommendations
By Olalekan Bilesanmi
Air Commodore Caleb Oluwatimilehin Olayera, mni, enlisted into the Nigerian Air Force (NAF) in August 1993 as a member of the 45th Nigerian Defence Academy (NDA) Regular Course and was commissioned as Pilot Officer on September 23, 1998. 

Olayera was a member of the Senior Executive Course 42 of the National Institute of Policy and Strategic Studies, Kuru (NIPSS) whose research dwelt on 'Population and Human Capital Development In Nigeria: Prospects and Challenges'. He shares his thoughts, in this interview, on the research, the politics of census, the ticking time-bomb associated with unplanned and uncontrolled with the country's ever increasing population. The NAF officer thinks the national population census scheduled for May is another opportunity to control and implement the outcome of the population census. Excerpts:
Nigeria is the most populous black nation on earth, yet, our population appears to be a problem. Why?
Yes, you are right by saying Nigeria is the most populous black nation on earth. It is known that one out of every four Africans and one out of every five persons of African origin is a Nigerian. Being the most populous black nation is not the problem. Population in itself it is not a problem as well, if it is well managed. The problem arises when population is not managed well; this is when it can then become a crisis. As the population of a country is increasing, there must be a corresponding increment in human capital development of the country in order to derive substantial benefit from it. If this does not happen, then population can become a problem to the nation. As it is right now, the population growth rate of Nigeria is not commensurate with the corresponding rate of human capital development in the country. 
The population of Nigeria is characterized by high rate of out-of-school children, youth bulge, high dependency ratio, as well as high unemployment and population growth rates. These have intensified conflicts over resources, insecurity, violence and youth restiveness. Nigeria's population is growing at 3.2 per cent every year, which translates to additional 6.7 million persons annually, making it the highest in the world. This is further compounded by seemingly inadequate attention given to the components of human capital development over the years, which include health and wellbeing, education and skills as well as per capita income and gross domestic product. In the health sector, our maternal mortality rate is one of the highest in the world.
According to the 2018 National Demographic Health Survey, 512 women die per 100, 000 live births annually. In addition, 132 out of every 1, 000 children are not likely to live up to five years. Furthermore, access to basic health care in the country remains a challenge with about 74 per cent out-of-pocket expenditure.
Our education system is in crisis and largely focused on general knowledge rather than skills. According to the United Nations Development Programme (2018), the mean year of schooling for males is 7.6 and for females 5.3, which are abysmally low. The poverty rate in 2019 was 40% implying that 83 million Nigerians live below the poverty line. Consequently, Nigeria's ranking on Human Development Index in 2018 was 158 out of 189 countries surveyed. All these show that Nigeria needs to transit from the current demographic crisis to demographic dividend.
The National Bureau of Statistics has projected that Nigeria's population would reach 410 million by 2050. This trend in population growth, if not matched with corresponding investment in human capital, will worsen the current demographic crisis, thereby constraining the efforts of government at all levels to combat poverty, hunger and malnutrition. Similarly, it will put strain on basic provision of healthcare, education and skills for national development. This will also aggravate unemployment, youth restiveness and insecurity.
Nigeria is having her population census in a couple of months from now. You just said that our
population is growing at a very rapid rate. How can it be managed or controlled?
Increase in population is usually occasioned by a combination of key population elements, namely: fertility, mortality rates and migration. Population can either be controlled or uncontrolled. Our country is a unique country where it may be difficult to legislate and enforce birth control due religion and cultural beliefs. For the fact that the birth control in the country is not enforced just like China and India, it then implies that government must be ready to meet the growing population with corresponding human capital development programs. For population to be managed, adequate attention must be given to the components of human capital development which include health and wellbeing, education and skills as well as per capita income and gross domestic product.
We really need to give attention to our adverse human capital development indices. That will ensure our population will be more of productive one.
Nigeria at a time was labeled as the poverty capital of the world, yet, Nigeria ranks among countries with
more private jets than commercial. How did we come about the disparity?
The reason for this is very simple. It is not the availability of resources to a nation that makes it rich and prosperous but rather the quality of population that inhabits it and the reliability, quality and strength of the institutions that are established to sustain the prosperity. Thus, facilities and resources required for both social and economic development are driven by the availability of human capital.
In the absence of effective human capital development, an uncontrolled increase in population can have adverse effect on the economic growth of a country and make the country poor. Nevertheless, corruption could be responsible for some individuals acquiring ill-gotten wealth, since they have access to such. I must commend the current efforts of the CBN (Central Bank of Nigeria) in sanitizing our currency. This makes it difficult to hide or to stash stolen money.
Taxation is a major problem stunting our growth. With a large population like us, why has it become a problem?
Population, if well utilized in conjunction with the corresponding human capital development programs, will help to make more Nigerians more productive. The higher the number of Nigerians who are medically fit and are meaningfully employed, the more the taxes to be paid to government. 
Your research report states that over 70% of the Nigerian population depends on 30% for survival. How so?
Let me first explain the Age Dependency Ratio which implies the ratio of dependents, that is, people younger than 15 or older than 64, compared to the working-age population (those within ages 15-64. The implication of this is that you have more people that are dependent while only a few, so to say, are productive. The dependency ratio of Nigeria population is now 86:11.
This means that Nigeria has many people within the age bracket 0 to 15 and 65 and above while we have only few within the age bracket of 16 to 64. Some of these persons even in the age rank of 16 – 64 are without meaningful jobs. The percentage of people working is low compared to those that are not. The high dependency ratio indicates that the economically active population and the overall economy face a greater burden to support and provide the social services needed by children and by older persons who are often economically dependent. The more significant part of the value created by the working population will be used for the consumption of the older adults, which will put a heavier dependency burden on the society and reduce the income of the working population.
What other revelations came out of your research and how can it be beneficial to Nigeria and Nigerians?
The research we conducted revealed many things that are very important to be perused with a view to addressing the issues and challenges associated with the population growth and human capital development in Nigeria. We found out that Nigeria is facing demographic crisis as a result of the rise in population without corresponding skills for economic development. 
And that the National Population Policy 2004 and the Strategic Plan for the National Population Policy for Sustainable Development 2008 have not achieved most of their targets due to weak monitoring and evaluation framework, diverse cultural and religious beliefs, illiteracy, inadequate resources and incentives.
There are also variations among states in Nigeria's population dynamics that would require different approaches to achieving national targets in the reduction of maternal and infant mortality as well as fertility rates. Another finding shows that the absence of legal mandatory period for the conduct of national census denies the country a vital instrument for national planning and development.
Furthermore, there is duplication and overlap of mandates between National Population Commission, Local Governments and National Identity Management Commission in the collection of data for Civic Registration and Vital Statistics. 
This has not allowed for the development of a national depository for civic registration in the country. Other findings include the fact that there is weak horizontal and vertical inter-governmental coordination and synergy among the tiers of government on population growth and human capital development in Nigeria. Although there are many policy initiatives for human capital development such as Nigeria Industrial Revolution Plan 2014, Economic Recovery and Growth Plan 2017-2020 and Nigeria Economic Sustainability Plan 2020, they have not been fully harnessed and successfully implemented. Weak synergy among government institutions hampers the implementation of human capital development programmes. For our education system, it focuses more on knowledge content to the detriment of skills and attitude. This ought not to be. Another important finding is that there is huge shortage of needed technical skills in the labour market and poor uptake of Technical and Vocational Education and Training among the youths. 
Others are weak implementation of the national policies on education which has made Nigeria to have one of the highest out-of-school children population in the world. Inadequate manpower in the health sector and the distribution is skewed against the rural areas.
Inadequate and poor state of infrastructure and equipment in healthcare facilities are impeding human capital development. The potentials of the sports industry are yet to be fully tapped to positively engage the growing youth population in the country. We have made our recommendations with implementation strategies as contained in our research report. It is desirable that the Nigerian government partners NIPSS, members of Senior Executive Course 42 for the gradual implementation of these recommendations, in the overall interest of our beloved country.