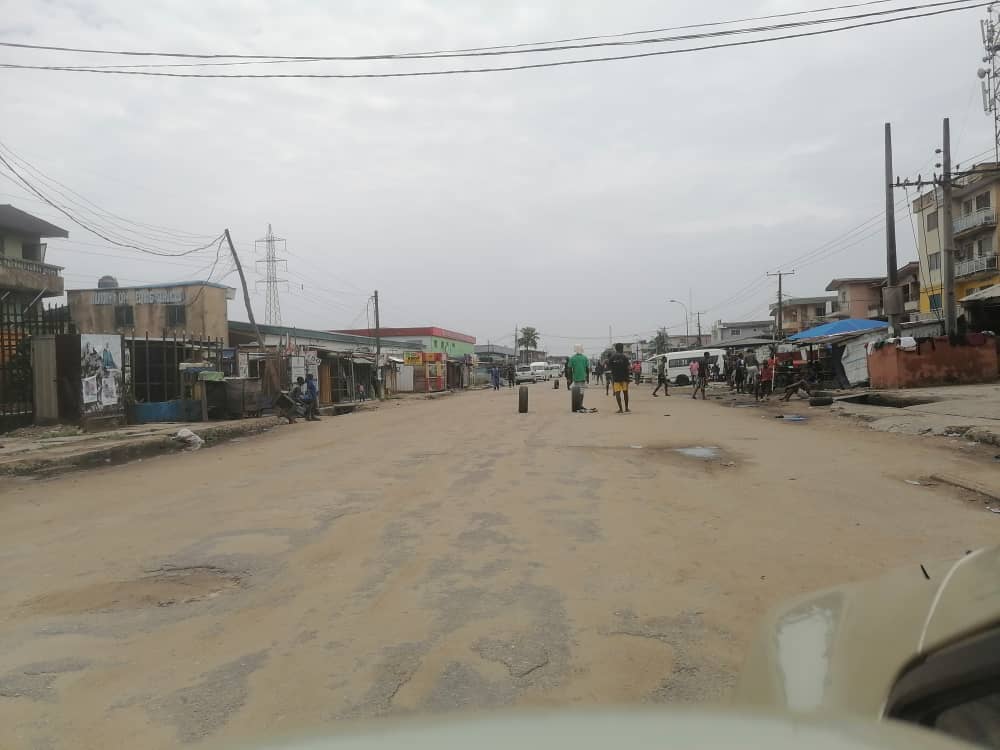 By Prince Osuagwu
But for youths who have turned the streets of Alakija, Oluti, Agboju and Maza Maza areas of Amuwo Odofin to football pitches, the areas located in Old ojo road, look more like ghost towns.
Thugs and noticeable street urchins in the area made it a duty that nobody will cast votes. Polling units in the area are scanty and area boys mount gates and refuse anybody they dont approve to access the polling units.
At a polling unit in Agboju, an attempt by this reporter to see what was going on, was rebuffed by stern looking area boys with bloodshot eyes, apparently derived from taking drugs and illicit substances.
A few of the boys who spoke to Vanguard said: "Oga, what do you want us to do? We have gone out to vote and they said we shouldn't come close if we are not voting APC. But that is not even our problem. The way they are going about it, even if we wanted to vote APC before, we have decided not to vote," he said.