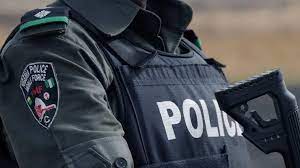 By Vincent Ujumadu
A Pastor, Arinze Obiwenite, who allegedly raped his 12- year old daughter in Anambra State has been arrested in Abacha community, Idemili North local government area of the state.
The randy pastor was arrested on Monday by security operatives attached to the office of the State Commissioner for Women and Social Welfare, Mrs Ify Obinabo, following a tipoff from a whistleblower.
An official of the Ministry said the suspect runs a booming healing center known as the Trinity Healing Ministry, which he operates using charms and other diabolical means to perform various kinds of miracles..
A media aide to the Commissioner for Women and Social Welfare, Chidinma Ikeanyionwu said Obiwenite was arrested during a surprise raid of his home, adding that the raid was authorized by the Traditional Ruler of Abacha community, Igwe Nwabunwanne Odiegwu, when the Commissioner and her team paid him a courtesy visit and notified him of their mission.
According to Ikeanyionwu, "It was during the visit that Igwe Odiegwu revealed that the culprit has been presenting himself as a Christian who gives solution to people seeking for answers to their problems, not knowing that he has other motives up his sleeve.
"The traditional ruler explained to us that the town got to know of his illicit activities when he accused some boys in the community of raping the daughter. He had been summoned to the palace on several occasions, but failed to honour the royal invitation, which prompted the youths of the community to troop to his residence, but were utterly disappointed at what they saw in his house.
"They discovered that he locked up his children, including the 12-year old, who he earlier alleged that some young men of the community had raped.
"When the daughter was questioned, she revealed that her father locked them up in the room for five years and that he always has carnal knowledge of her..
"The Commissioner also visited where the children were kept and after a physical examination of their condition, assured them of justice and a conducive environment for growth and proper care.
"She further interrogated the culprit who denied all the allegations leveled against him, but he quickly asked the traditional ruler to forgive him and help find a way of resolving the issue without going to court.
"During the visit to Obiwenite's compound, it was further discovered that he also uses diabolic means to run his ministry.
"Some fetish items discovered in his house included a long list of paper where he wrote down names of people, a grave at his backyard where he admitted he stays to make his incantations if need be, and some native medicines."
The Commissioner warned against any form of child abuse in the state, insisting that anyone found guilty in that respect.would be severely dealt with by the state government.
She also advised members of the public to open up and report any perceived child abuse and other related crimes in their areas for immediate government attention and intervention.