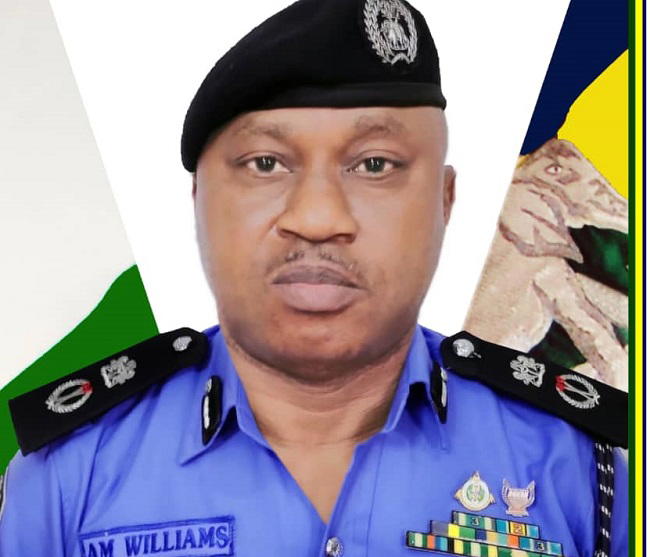 …as REC assures of hitch-free election on Saturday
By Adeola Badru, Ibadan
The Commissioner of Police in Oyo State, Adebowale Williams, has assured residents of the state of a completely overhauled security architecture, as the state goes to the governorship election on Saturday.
The police boss, gave the hint on Friday night, during a chat with Vanguard, following the outcome of a closed-door meeting with other heads of security agencies in the state.
According to him, these would include but not limited to, "joint visibility patrols and raids of black spots," "coordinated intelligence" surveillance and "close monitoring of habitual criminals."
He noted: "Also, included in the new security schedule is the involvement of cyber-forensic experts to handle cyber-related offences especially circulation of fake and unverified news in other to heat up the polity as violators would be sanctioned in accordance with the provisions of sec 24(1)(b) of the Cybercrime, Prohibition, Prevention Act of 2015."
"Similarly, in a bid to secure a safe and conducive environment for electorates in the interest of Public Order and Safety, the extant ban on the following remains in force."
"VIP escorts, accompanying their principals to polling units. Use of sirens and revolving lights by unauthorized persons Tinted glasses and covered number plates, and Vehicular restrictions from 1201hrs (12:01 am Election Day) till 1800hrs (6:00 pm) of same. (i.e Saturday 18)."
"In the same vein, vendors of food, alcohol and other consumables shall not be allowed to operate around polling units/wards as no opportunity shall be created for points of negotiation to aid vote buying. Going armed is a criminal offence and would be viewed seriously on Election day. i.e Don't be caught with as little as a knife being in your pocket."
"In addition, residents are advised against placing physical objects such as bricks, wooden materials or stones on streets and major roads under the guise of recreation as it might debar immediate intervention during times of distress," the CP posited.
In the same vein, the Resident Electoral Commissioner of INEC in the state, Dr Adeniran Tella also assured of a hitch-free election tomorrow (Saturday).
He gave the assurance while speaking with Vanguard on the level of preparation in place towards the election, in which he stated that, the commission had fully prepared to conduct a credible election.
Stressing all necessary things have been done, Tella, who stated that the level of preparation is on the high side, said: We have done all the necessary things; we have concluded all our training programmes, we have recruited and we have even intensified efforts in terms of the security lapses that we encountered in the last presidential election."
"Apart from that, we have all our activities towards tomorrow's election being properly put in place, ranging from proper conduct of the INEC staff, transportation plan and so on."