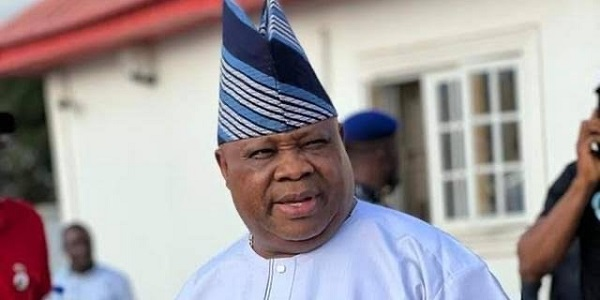 Shina Abubakar, Osogbo
Members of the Peoples Democratic Party, PDP, across Osun state trooped out en masse to celebrate Appeal Court verdict affirming Governor Ademola Adeleke as duly elected governor of the state.
The jubilants crowd were singing victory and solidarity songs in appreciation of the Governor's victory.
Party supporters in Osogbo, Ede, the Governor's country home thronged major street celebrating what they described as victory for the will of the people.
The Osogbo crowd, danced from Oja-Oba through Isale-Osun, Asubiaro, Jaleyemi, Odi-Olowo and stopped at Olaiya junction to dance for few minutes before moving back through the named routes.
Speaking with journalists at Olaiya, Osogbo local government Caretaker Chairman of the Party, Ajibola Asimiyu said the party members felt obliged to jubilate the victory as affirmed by the appellate court.
"We are out to thank God that the people's mandate is not taken away by the judiciary. Our resolve is to stand with the Governor till the very last minute. We voted for him and we will always pray for his success.
"Today, the Appeal Court has further affirmed out believe in the judiciary and we residents of the state, irrespective of political party affiliation, to cooperate with the Governor with a view to steering the ship of the state to enviable height", he said.