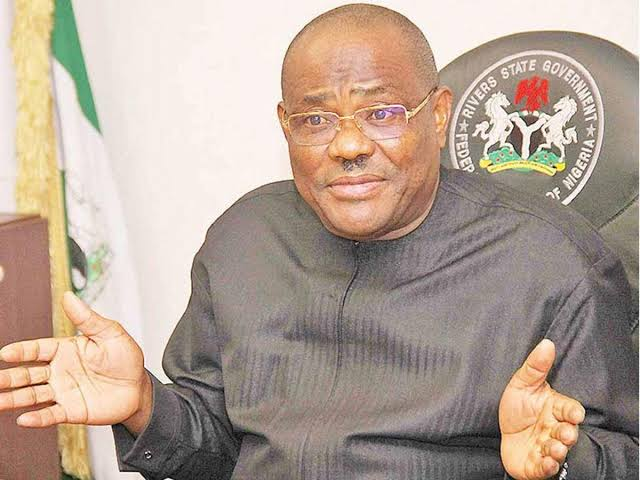 By Peter Okutu, Abakaliki
The former Senate President, Anyim Pius Anyim, Thursday, explained that Governor Nyesom Wike of River State was mistaken, when he mentioned his name during a media chat, yesterday, as one of the persons he fought to enable Mr. Peter Obi emerge as the vice presidential candidate of the Peoples Democratic Party, PDP, in 2019.
Disclosing this in a statement, Anyim said "For Governor Wike's recollection, I did not and never shared any view with him on any candidate in 2019; neither his own candidate, who then was Governor Amin Tambuwal, nor Atiku Abubakar, who won the primaries, not to talk of Governor Peter Obi."
Anyim, a former Secretary to the Government of the Federation, SGF, noted that the reason behind his reaction was simply because he wanted to put the records straight.
The statement read in part: "My attention has been drawn to a statement by Governor Wike during his media chat of March 22.
"In a response to a claim that he came after Governor Peter Obi during the 2023 presidential election, Governor Wike recounted how he made it possible for Governor Peter Obi to be PDP vice presidential candidate in 2019 and that Obi was not appreciative.
"In Governor Wike's words 'I was fought by people like Ike Ekweremadu, Governor Dave Umahi and Pius Anyim'.
"I would have ignored this misspeak by Governor Wike, hoping that the Pius Anyim referred to is not myself. But reading it on Page 26 of Daily Sun of today, March 23, confirms to me that I may be the one referred to, hence the need to put the records straight.
"It is my wish for Governor Wike to refresh his memory, re-collect and reconfirm the following:
"That the PDP presidential primaries of 2019 held in Port Harcourt and I did not attend. That after Governor Peter Obi's nomination as running mate raised some dust in the South-East, PDP governors and party leaders from the South-East met on the matter in Senator Ekweremadu's home in Enugu. I was not at that meeting.
"Thereafter, the presidential candidate, Alhaji Atiku Abubakar, held a town hall meeting with PDP leaders from the South-East at Nike Lake Hotel, Enugu. I did not also attend that meeting.
"I did not know how Governor Peter Obi emerged as PDP vice presidential candidate and I never cared to ask but maintained a stand that the reaction that followed his nomination would also have happened to any other person from the South-East.
"Governor Wike may need to confirm from Governor Peter that from the beginning to the end of 2019 elections, he enjoyed my encouragement and goodwill.
"The purpose of this clarification is to keep the records straight and to reconfirm to Governor Wike that he is mistaken if the Pius Anyim he referred to is my humble self. This is for the records, please."