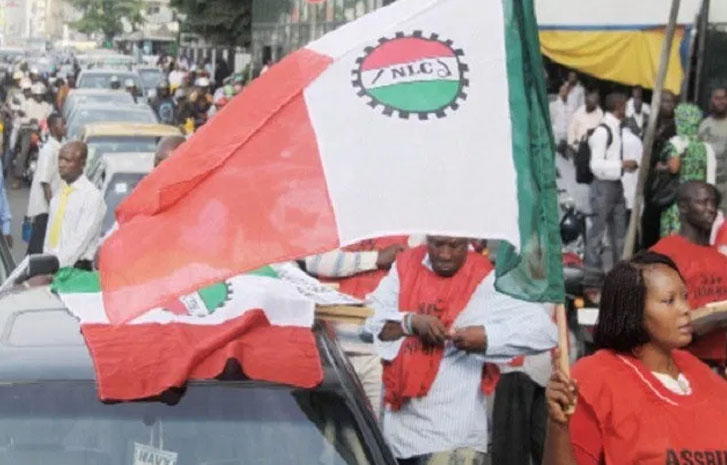 The Nigeria Employers' Consultative Association (NECA) has urged the Nigeria Labour Congress (NLC) to use social dialogue to express their grievances over the challenges currently facing the country rather than resorting to strike.
The NECA Director-General, Mr Adewale-Smatt Oyerinde,  made the call in a statement on Friday in reaction to the planned action of the NLC.

Oyerinde said that the planned action of the union could further drag the economy into a deeper hole, leading to rapid business closures, job losses and other socio-economic challenges.

Recall that the NLC had on Wednesday said that it would picket all Central Bank of Nigeria (CBN) offices nationwide on March 29, following the continued cash crunch.

Mr Joe Ajaero, the NLC President, said this in Abuja while addressing newsmen at the end of  the Congress's Central Working Committee (CWC) meeting.

He said unions had already been directed to mobilise all their organs and their branches for the action, and directed workers to stay at home and join in the picketing.

Reacting, Oyerinde said, "While we affirm emphatically our displeasure with government's loud silence and seeming inactivity in resolving the self-inflicted quagmire, the planned strike, at this time, could be counter-productive.

"We, hereby, urge the maximum use of the instrumentality of social dialogue in resolving all issues associated with Industrial and social-economic disputes.

"Actions by government and indeed social partners that could compromise the fragile economic state of the nation should be avoided."

The NECA boss urged CBN and the Federal Government to immediately address the genuine concern of Nigerians in view of the ongoing socio-economic difficulties.

According to him, economic experts and analysts have stated that the loss in economic terms can be over N20 trillion as a result of loss of productive hours in bank halls and petrol stations.

He listed other reasons as shut-down of businesses due to low patronage, inability of employees to transit to work, challenges faced by households in meeting basic needs and the general distortion in general supply chain.