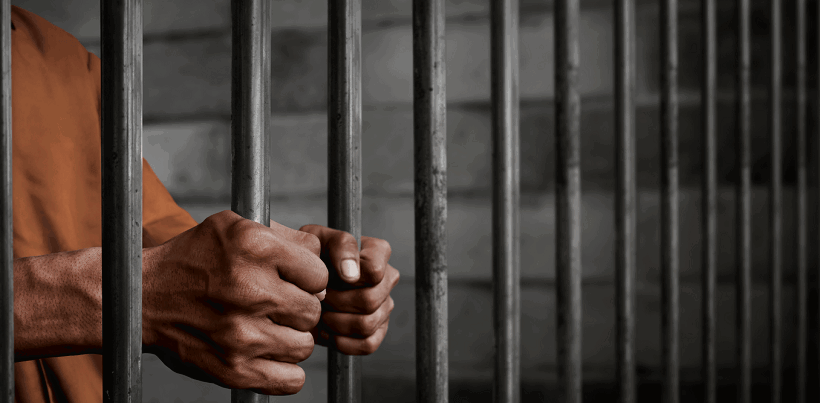 By Biodun Busari
Nigerian man, Christian Akhatsegbe, a resident of the United States has been sentenced to seven years and three months for aggravated identity robbery of a multi-million dollar cyber fraud scheme.
The 36-year-old Akhatsegbe, according to the Department of Justice, perpetrated the crimes "through email phishing, credential harvesting, and invoice fraud."
The release further said, "His brother, Emmanuel Aiye Akhatsegbe, who is believed to be residing in Nigeria, was also charged in the scheme and remains a fugitive."
Akhatsegbe committed the crimes by using different phoney names in engaging in wire and computer fraud conspiracy and access device fraud, in which he had many accomplices that aided and abetted him.
"The far-reaching scope of this defendant's criminal conduct is astonishing," said US Attorney Ryan K. Buchanan. "Hiding behind several aliases, Christian Akhatsegbe and his conspirators stole employee credentials, unlawfully accessed computers, and attempted to scam companies out of more than 12 million dollars.
"And not content to limiting his criminal conduct to these schemes, Akhatsegbe also engaged in hundreds of thousands of dollars of COVID-19-related loan fraud. The relentless efforts of determined corporate-law enforcement partnerships, in conjunction with excellent investigative work across the globe, exposed Akhatsegbe's crimes and he will now serve a sentence in federal prison as well as pay restitution to his victims."
According to US Attorney Buchanan, "the charges and other information presented in court: Between approximately August 2019 through November 2020, Christian Akhatsegbe, together with his brother, Emmanuel Aiye Akhatsegbe, and others, engaged in spear phishing, credential harvesting, and business email compromise schemes.
"This involved sending phishing emails to employees of companies and agencies in the United States and the United Kingdom using stolen SendGrid email marketing accounts, stealing and harvesting the employee access credentials on computer servers, using the stolen credentials to access the victims' computers, and then sending fraudulent invoices to victims requesting payment of funds to bank accounts in Hong Kong."
"Christian Akhatsegbe, 36, of Atlanta, Georgia, has been sentenced to seven years, three months in prison to be followed by three years of supervised release, and ordered to pay restitution in the amount of $2,001,083.45. Akhatsegbe was convicted on these charges on April 12, 2022, after he pleaded guilty," the statement added.