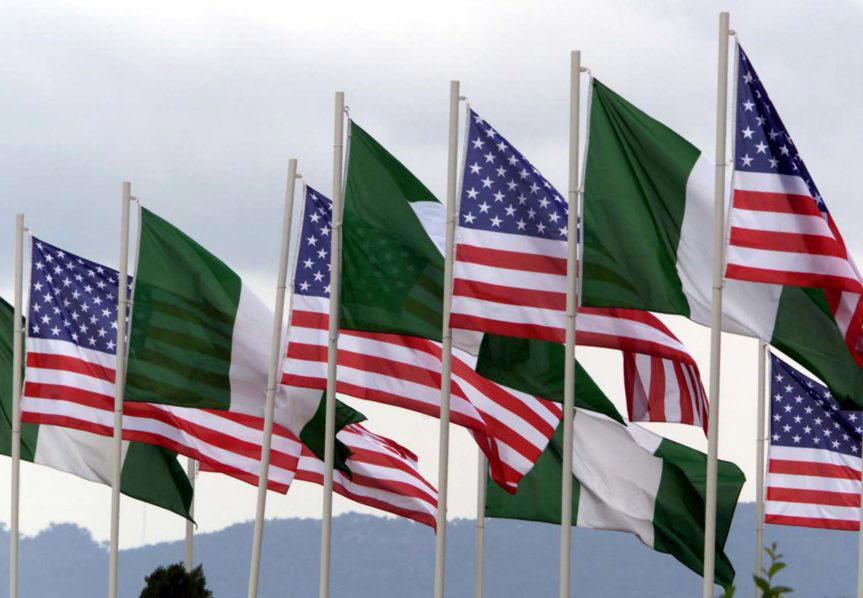 By Victoria Ojeme
Trade relations between Nigeria and the United States have witnessed a marginal increase, rising to $8.2 billion in 2022  from $7.3 billion in 2021 despite a wide gap in balance of trade.
In November 2022, United States exported $226million and imported $388million from Nigeria, resulting in a negative trade balance of $162million.
Between November 2021 and November 2022, the exports of United States decreased by $-71.7M (-24.1%) from $297M to $226M, while imports increased by $90.1M (30.2%) from $298M to $388M.
The decrease in United States's year-by-year exports to Nigeria was explained primarily by a decrease in product exports in motor vehicles; spareparts and accessories ($-4.55m or -36.2%), Vinyl Chloride Polymers ($-4.3M or -61.6%), and excavation machinery ($-1.65m or -75.3%).
But the increase in US year-by-year imports from Nigeria was explained primarily by an increase in product imports in crude oil ($77m or 69.1%), spices ($51.3k or 186%), and brochures ($31.2k or 59.6%).
The top exports of United States to Nigeria include refined petroleum ($81.5m), Cars ($38.3m), petroleum gas ($16.5m), wheat ($12.2m), and motor vehicles; parts and accessories ($9.95m), while the top imports of United States from Nigeria were crude petroleum ($350m), petroleum gas ($27.9m), raw lead ($2.35m), cocoa paste ($1.14m), and commodities ($1.14m).
US Ambassador to Nigeria, Mary Beth Leonard, said Nigeria also increased its exports under the Africa Growth and Opportunity Act, AGOA, a U.S. trade preference programme for African countries, from $477 million in 2020 to $1.4 billion in 2021.
She, however, said the US was committed to strengthening trade relationship with Nigeria to create jobs and provide higher-quality goods at competitive prices in both countries.
The US envoy said her government supported the Nigerian government with over $25 million through different programmes.