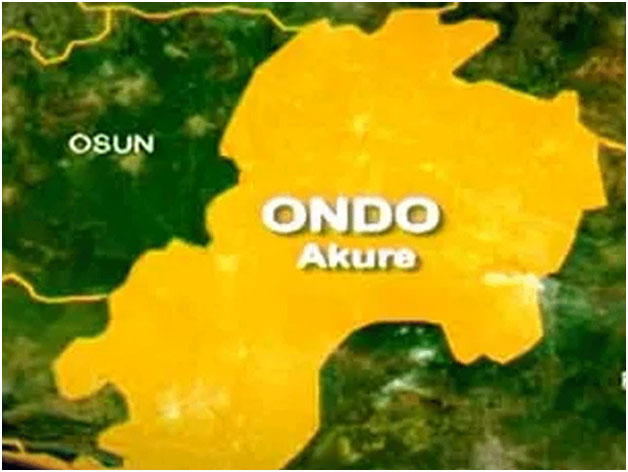 …Two grandchildren survive, responding to treatment – Police
…Suspect injured in inferno, receiving treatment 
By Dayo Johnson, Akure
Fresh facts have emerged over reasons why the grandmother, identified as lforiti Oloro, set her son's entire family members ablaze over allegation of starvation, in Apomu community, Akure, the Ondo State capital
Police source told Vanguard that the suspect who regretted her action claimed that she actually wanted to kill her daughter-in-law, Racheal, not her son, Victor Oloro and grandchildren, Toluwani and Blessing.
She reportedly claimed that she had an axe to grind with the daughter-in-law who was actually the one who starved her of food in the house.
According to police source, the suspect, during interrogation, regretted killing her son alongside the wife. She said that she overreacted to the ill-treatment she received from her daughter-in-law.
"She expressed regret that her son also died in the inferno and that if she knew this will happen, she would have found a way to ensure that her son did not sleep in the same room with the wife that ill-fated day.
"She regretted not separating the son before setting the rest of the family ablaze. The police source said.
Meanwhile, the police spokesperson, Funmi Odunlami, said that the two grandchildren didn't die in the inferno.
"Only the couple died in the inferno. The two grandchildren were injured but they are alive and responding to treatment at the Federal Medical Centre FMC, Owo.
"The old woman has been evacuated from the burnt house by her other son and the police.
"She too was affected by the inferno and receiving treatment at the FMC, in Owo.
Recall that the suspect, who resides with her son in the same house, complained that they starved her of food.
She reportedly set the house ablaze while the family members were asleep, at about 2 am, killing the couple and injuring the two grandchildren who were rushed to the Federal Medical Centre FMC, Owo.
The suspect reportedly  got some dry palm fronds and the little petrol her son kept in a gallon (for generator), spread it around the house, and then put fire to it."