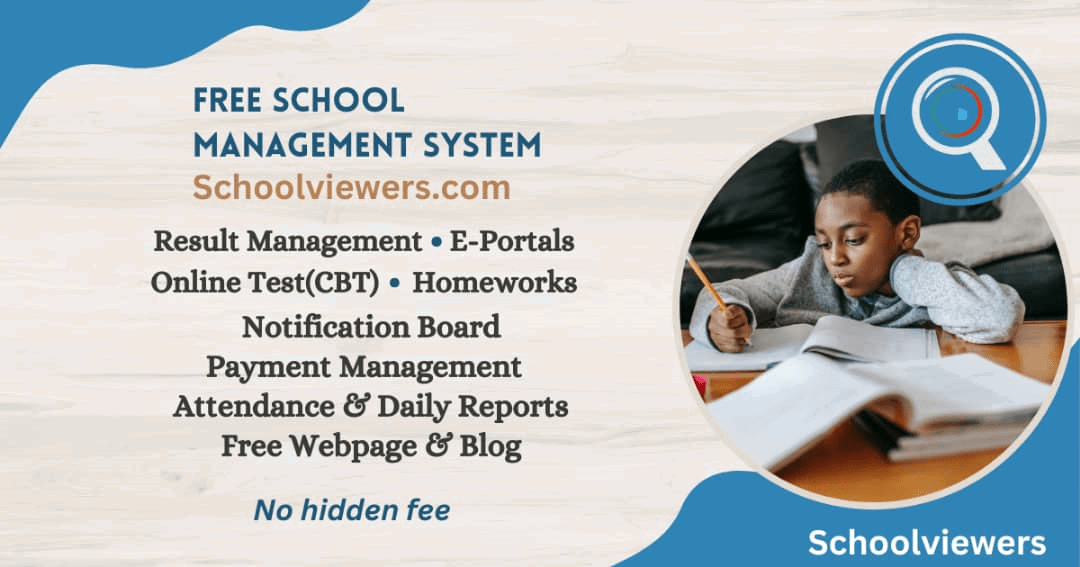 In case you are already using an expensive or sub-par school management system as a school owner,
Here are a few reasons for you to consider switching to SchoolViewers:
The solution entails:
* E-Portals for Teachers, Parents, and Students
* School fees and payments management (which also facilitates installment payments)
* Scores and Report Cards
* Online Tests (CBT)
* Homeworks
* Daily Reports and Attendance
* Targeted Public Notice
* School's landing page and blog
Other things to consider:
Ease of use: The interface is self-guided and doesn't need any special training.
Flexibility: It supports Creche, Nursery, Primary, and Secondary School management while accommodating any student population.
Completely free of charge (no hidden fee): the system sustains itself from ad revenue alone.
Even if you already have a website for your school, this is not an issue.
You can still embed the schoolviewers portal into your existing school website and start enjoying all the exciting benefits of this school management app.
Are you already using an expensive or subpar school management system?
There is an easy guide for your school's smooth migration to SchoolViewers.
https://schoolviewers.com/how-to-migrate
School Viewers is a web-based school management system that helps teachers, administrators, and other school staff streamline their daily tasks and communicate with students and parents.
The platform is designed to be user-friendly and accessible from any device, so you can stay organized and connected from anywhere.
Start using SchoolViewers right away.