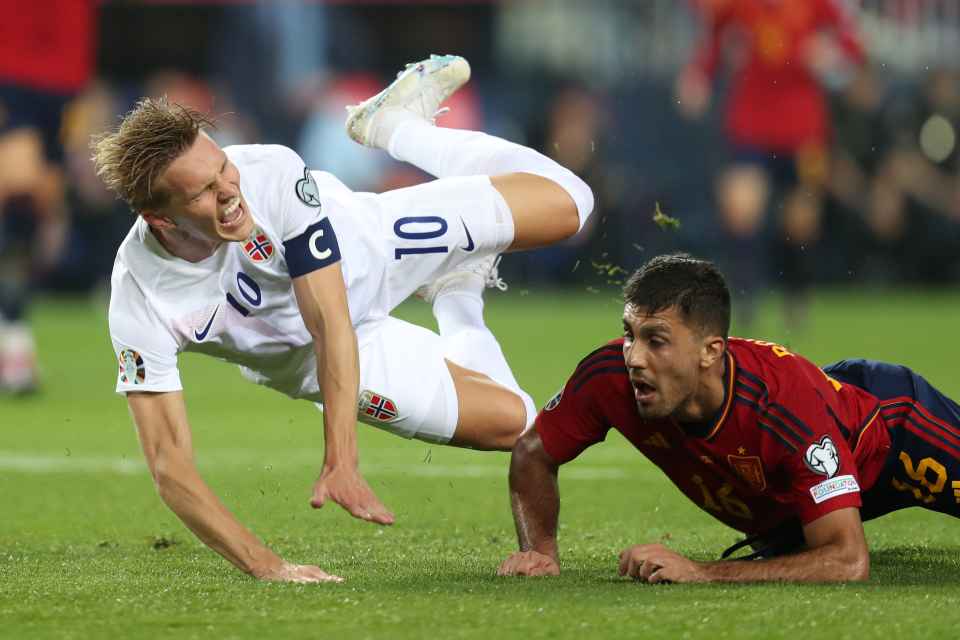 Martin Odegaard says that Norway 'should have had a penalty' against Spain following Rodri's heavy tackle on him.
The Premier League title rivals squared off with each other on Saturday in their countries' first Euro 2024 qualifiers.
Spain secured a 3-0 win to go top of Group C.
The game saw an interesting twist at the end when 32-year-old ex-Newcastle player Joselu scored twice in quick succession on his debut.
However, what grabbed the headline after the match was Manchester City star Rodri's tackle on Arsenal captain Martin Odegaard.
The Spaniard slid into the Gunners talisman and hacked him down inside the box.
The Man City midfielder managed to go unpunished for his challenge, and that left the Arsenal talisman shocked and furious.
In his post-match interview as he hinted he wasn't too pleased with neither the tackle or the decision.
He told TV2 : "I'm pretty sure I should have had a penalty. He's coming with his studs right on my ankle.
"But I'm sure I'll get punished [if I say anymore]. I don't bother saying anything else about the referee. It's better not to say anything."