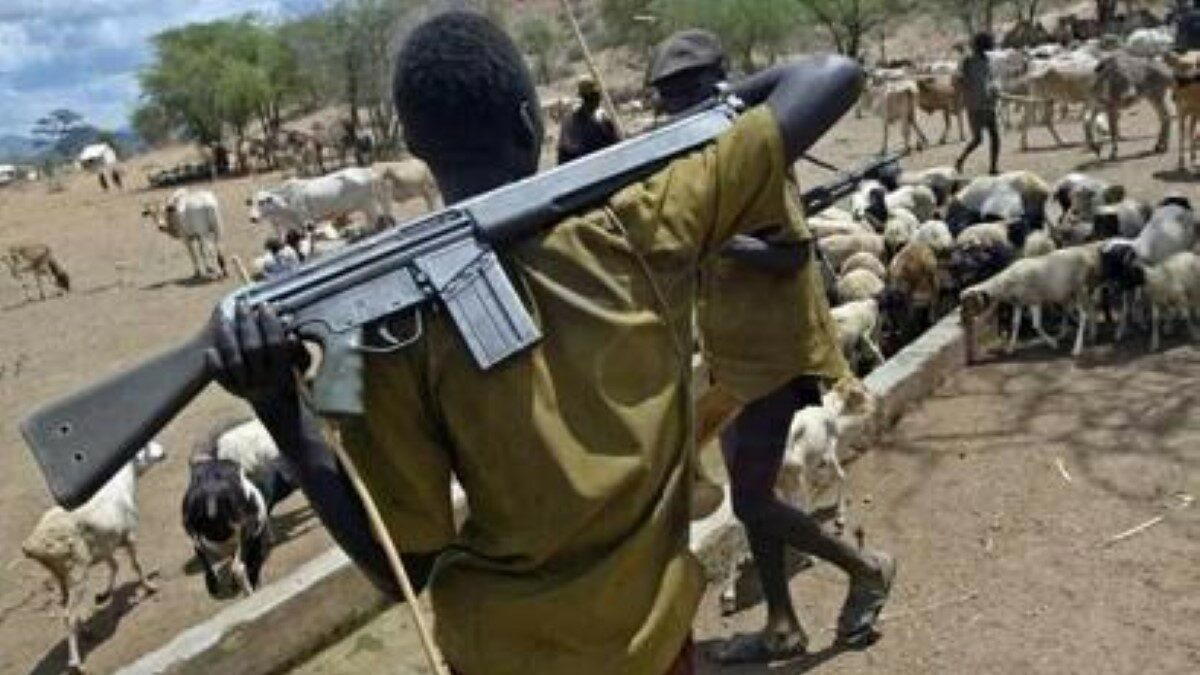 ..marauders occupy deserted communities
…royal father raise alarm
By Peter Duru, Makurdi
The Chairman of Apa Traditional Council in Apa Local Government Area, LGA, of Benue state and Odejo K' Apa, Chief John Antenyi has raised the alarm over the killing of many of his subjects and sacking of several communities in his domain by suspected armed herdsmen.
The invaders were reported to have also invaded neighbouring Agatu LGA where several persons were killed and many others sustained serious injuries in over three weeks of sustained attacks.
The royal father who spoke in a telephone interview lamented that communities like Ikpobi, Odugbo, Akpanta, Ologba, Oyiji among others had been taken over by the invaders in a ceaseless attack on his subjects.
According to the traditional ruler, "Fulanis are invading our Local Government and some communities like Ikpobi, Odugbo, Akpanta, Ologba and Oyiji have come under severe attack. There have been killings and destruction of farm crops in those communities.
"Following the attacks some of our villages have been deserted and this includes Imana, Ologba, Akpanta and Ikobi. The inhabitants have relocated to Ugbokpo the Local Government Headquarters and some other communities that have not recorded any attacks.
"However in the last two or three days there have been relative peace. Though there is a committee that has been set up by our First Class Chief; and that committte is headed by me.
"We are working in concert with security agencies to chase them out. We have also drawn the attention of the Ochi'Idoma to what is happening likewise the state government which has sent some security operatives to us. A detachment of Operation Whirl Stroke has been deployed to Apa; they are stationed at Odugbo and Ikobi, and they have been assisting us."
On his part, a former Vice Chairman of Agatu LGA, John Ikwulono who also raised concern over the sustained unprovoked attacks on communities in the LGA said "we have no problem with the Fulanis, there was no provocation but they came and attacked a community called Atakpa in Agatu and they killed over six persons and wounded many.
"They come to our communities claiming that our grass is the best for their cattle and it is on that basis that they keep terrorising our people to force them to desert their homes so that they can take over the place.
"After invading Atakpa they also invaded Okpagabi and injured many people, some of the victims are still in the hospital
"After that they also went to other villages and extended the attack to Apa LGA. They wounded some persons and also killed several persons."
Reacting, the Special Adviser to the Governor on Security Matters, Col. Paul Hemba (retd.) Who confirmed the development hinted that the State had been witnessing large influx of armed herders and cattle in the last few weeks.
He noted that security personnel were overstretched particularly during the general elections assuring that with the elections now over security surveillance would be intensified in the communities.
"Yes that situation has persisted it has been happening for sometime and our security have actually been overstretched within this period of elections, including the military.
"So the armed herdsmen have been coming for attacks and each time they are repelled after some days they come back again.
"But with the elections over, and the pressure on the security agencies reduced, we are thinking of permanent deployment along that axis to put a permanent stop to those attacks."
On the attack in Kwande LGA by the marauders, the Adviser said "in Kwande LGA the armed herders are attacking but the mi…