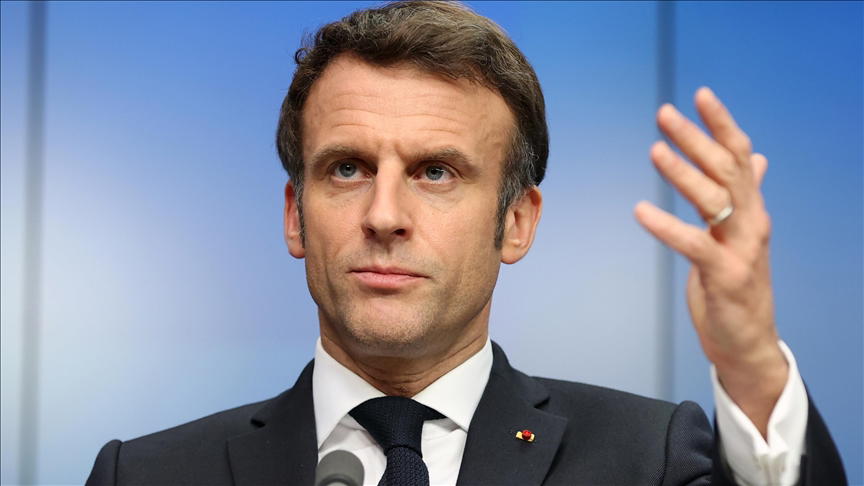 President Emmanuel Macron of France has congratulated Nigeria's President-elect, Sen. Bola Tinubu, on his electoral victory in the Feb. 25 election.

Tinubu confirmed this development when he fielded questions from newsmen after presenting his Certificate of Return to President Muhammadu Buhari in his country home, Daura, Katsina State, on Wednesday night.
Recall that Tinubu had earlier on Wednesday received the Certificate of Return from the Independent National Electoral Commission (INEC) in Abuja before embarking on the trip to Daura alongside his Vice President-elect, Sen. Kashim Shettima.

Tinubu, who was reacting to questions on messages of congratulations he so far received since his declaration by INEC as President-elect, said: "Oh very many, many of that, in fact as far as Europe, the stock market reacted positively well, there was a goodwill message from Macron, the President of France."
On his mission to Daura, the president-elect said: "I came to present the certificate of return to him (Buhari) as the party leader and commend his efforts in supporting democracy in Africa.

"This is the largest democracy in Africa and he couldn't have done any better.

"We are lucky there is no incident, there is no accident, and no matter how provocative a defeat is, we still have to tolerate it because we are democrats and we are trying to build a nation."

He commended the president for his calmness, support and commitment to the progress and advancement of the APC and its members.

Tinubu also lauded the president for promoting democratic culture in the country and beyond, adding that the president deserved commendation for building a successor and ready to hand over peacefully.
"The fact that after voting he taught us again dedication to our party by displaying his ballot papers, loyalty to the party and being ready to create a future for all of us.

"And no matter how tempting the problem of democracy is, he is following the process, building a successor and ready to hand over peacefully. You know in Africa it is a big deal," said the president-elect.