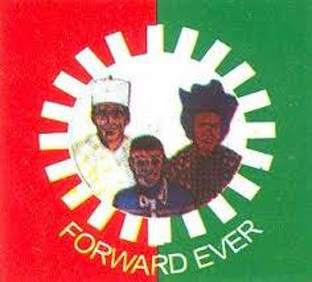 The National Chairman of the Labour Party, LP, Julius Abure, has said the party would refund N25 million nomination fee paid by a deceased governorship aspirant of the party in Imo State, Humphrey Anumudu, to his family.
Abure, who disclosed this after meeting with National Assembly-elect members of the party in Abuja on Tuesday, also said no newly elected members of the National Assembly under the party would defect to other political parties.
Anumudu had purchased the party's form to contest the LP primary ahead of the November 11 governorship election in Imo State but died last week.
Abure said the party decided to return the nomination fee to the family of the deceased to show empathy and compassion.
He said: "You will recall that one of our aspirants in Imo State lost his life. I am pleased to announce to members of the public and members of the Labour Party family and his immediate family that the party will refund the nomination fee of N25 million that he spent.
"We feel that we need to do this the support the family and show leadership of compassion, of empathy and that is what the Labour Party stands for."