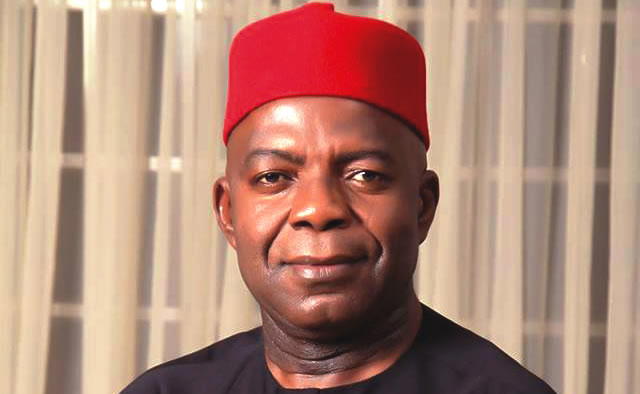 Otti
Residents and supporters of the Labour Party (LP) in Abia state, in their hundreds, on Tuesday, stated protest in Umuahia, the state capital, calling on the Independent National Electoral Commission (INEC) to immediately declare Alex Otti the winner of the governorship election.
Carrying placards with various inscriptions, the protesters gathered around the INEC office, insisting that the results represent the wishes and aspirations of the entire people of Abia State.
The protesters insist Otti be declared winner, having scored the highest number of votes in last Saturday's election in Abia state.
The aggrieved supporters are asking INEC to declare the results of the Abia governorship poll.
They maintained that the Labour Party (LP) candidate is already leading with about 90,000 votes with 16 local government results collated so far, therefore Obingwa Local Government Area – with less than 27,000 accredited voters as captured in INEC's data – should not prevent INEC from declaring Oti as the winner.
According to the protesters, there are no justifiable reasons why INEC should continue to delay Otti's declaration.
Meanwhile, the Chairman of the Nigerian Bar Association (NBA), Umuahia branch, has asked INEC to declare Otti the winner of the poll to save the state from the avoidable crisis.
Addressing journalists on Tuesday, the chairman of the branch Barr. Jasper Ejimofor said the evidence emanating from INEC indicates that the Labour Party candidate has won the governorship election with a very wider margin
Ejimofor called on President Muhammadu Buhari, the INEC national chairman, the national body of NBA, Nigeria Union of Journalists (NUJ), civil society groups, heads of security agencies and well-meaning Nigerians to intervene and prevent a scenario that could lead to a bloodbath in the state.