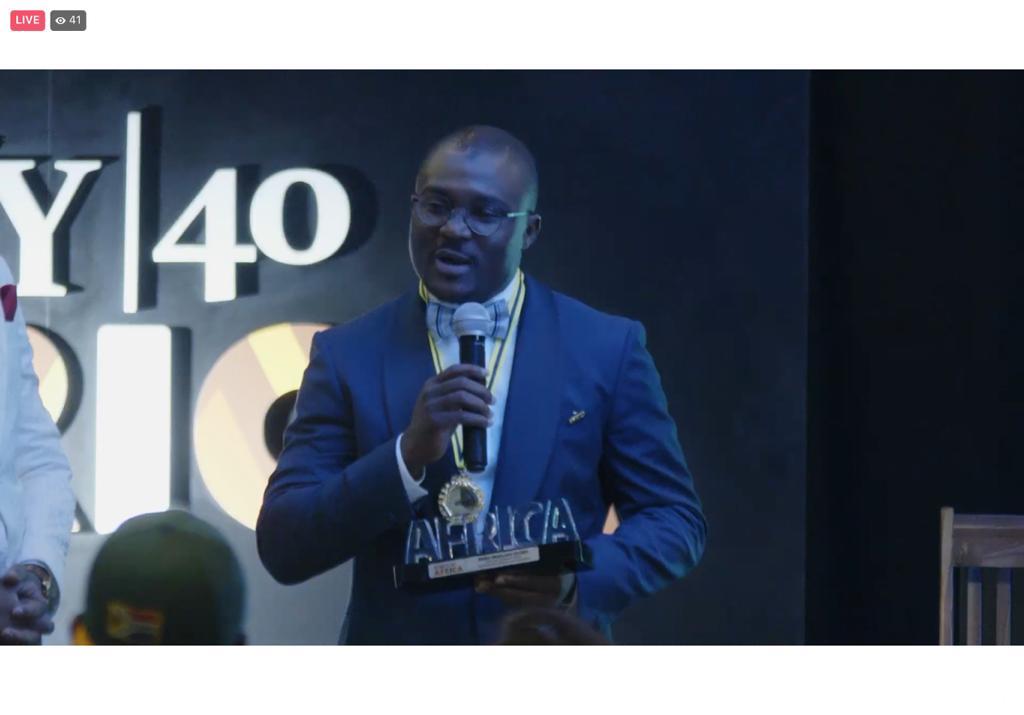 By Juliet Ebirim
37-year-old Commissioner for Finance, Dr. Rabiu Olowo, has emerged winner of the Forty under 40 Africa Awards.

The prestigious award organized by Black White Hover Law Practices celebrates the continent's most influential and accomplished young business leaders under the age of forty, who are committed to business growth, professional excellence, and community service.

Held on the 25th of March 2023 in South Africa, the event hosted 126 nominees and delegates from 23 countries. Its goal is to identify an impressive selection of successful people from a wide range of industries, who have risen through the ranks of their companies or industries at a relatively young age.
Consequently, the 37-year-old Commissioner for Finance in Lagos State was awarded for his stellar track record in the Governance category for his work across revenue, expenditure, debt, and investment management, for the 5th largest economy in Africa.

Under the leadership of Dr. Rabiu Olowo, the Lagos State International Rating attained an unprecedented height of triple A (AAA) as issued by International Ratings Agency, Fitch – a reflection of the State's improved accountability, transparency, and integrity, especially in the management of public funds.

The Commissioner also demonstrated his commitment to the state by providing strategic collaboration for West Africa's first metro line – Lagos Blue Line, which will move hundreds of thousands of people as an intermodal option daily in Lagos State. He also worked with the Ministry of Agriculture to deliver the biggest Rice Mill in Africa, the Imota Rice Mill, as well as championed the ministry's move towards increasing the State's revenue by double digits, evidenced by a CAGR of about 12%.

Dr. Olowo, who was also recently named the 2022 Public Finance Administrator of the Year at the Leadership Excellence awards, has contributed immensely to public policy development and implementation, impacting several sectors like Education, Agriculture, Transportation, Health and other areas of governance.

Major accolades to his name as the Commissioner for Finance in Lagos State include: Raising N150b syndicated loan at a competitive rate of 14% in his first 3 months in office as a timely intervention to finance gaps in State's Infrastructure, Raising the N100B Series III Bond at 12.25% – the largest Bond Issuance ever embarked upon by any Sub National entity in the country, a review of the Land Use Charge with the enactment and implementation of a new law towards delivering a more liberal tax regime to promote voluntary compliance, amongst many others.