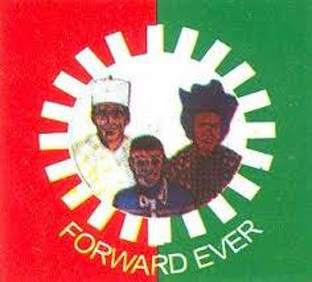 By Wole Mosadomi
The Gubernatorial Candidate of Labour Party,(LP) in Niger state, Mr. Joshua Bawa has called on teeming supporters of the Party in Niger state to disregard rumours making rounds that he has withdrawn from the Governorship race of Saturday.
A statement from a group from the Labour Party in the state and that of New Nigeria Progressives Party,(NNPP) have in different Statements declared the withdrawal of the Labour Party Governorship candidate from the Saturday election and ascribed his next party to them.
The NNPP and Labour Party had in a Statement in Minna yesterday declared that they have endorsed the All Progressives Congress,(APC) Governorship candidate for the Saturday election and has also directed all their supporters to come out enmasse on Saturday to vote for Umar Bago of the APC.
The Executive members of the two Parties in the Statement declared, "we endorsed the APC flag bearer Umar Bago because he has the capacity to transform Niger state to greater heights if given the opportunity.
"The State Chairman of Labour Party, Muhammad Kwabo Garba and Secretary of New Nigeria Peoples Party NNPP Musa Abubakar had made the endorsement at a separate meeting with APC Gubernatorial candidate said to have taken place at the NUJ IBB Pen House in Minna.
"We are satisfied and convinced with the manifesto of Umar Bago of women and youth development, urban renewal security and that of the rejuvenation of education and health sector," hence our endorsement.
Also speaking, the Labour Party Women Leader, Mrs Tsoyo Doose said that women in the party are solidly behind his candidature and will mobilize other women to ensure his success in this Saturdays Governorship elections.
However in a swift reaction over the claims, Chairman, Forum of Labour Party in the state, Honourable Mahmud Adamu said his Forum is not aware of the purported endorsement.
In a Statement, the Chairman said, the Forum at its own sitting endorsed Governorship Candidate of Peoples Democratic Party,(PDP) Alhaji Liman Isah Kantigi as its preferred candidate and therefore directed its members to vote for PDP in the Saturday election.
The statement declared,"we are informing all our supporters that we have unanimously agreed to support Gubernatorial ambition of PDP Gubernatorial candidate and this is why all of us across the 25 local government areas endorsed Alhaji Kantigi as the candidate because he has the capacity to develop Niger state.
The Labour Party Governorship candidate, Mr. Joshua Bawa in a swift reaction in a telephone interview debunked the claims from the two parties and any other party of withdrawing from the Saturday race.
"I have not withdrawn from the race, I have not decamped to any party, I still remain in the race, I have not moved, collaborated or colluded with PDP, APC especially or any party anywhere," Joshua Bawa declared.
He therefore called on supporters of the Party to come out enmasse on Saturday and vote for all Candidates of Labour Party in the state.